ENN Seminar "Practical Experience with the European Certificate of Succession" – Vienna, 2 June 2023
–
The European Notarial Network (ENN) met in Vienna at the beginning of June. The event included a high-level specialist seminar on the practicability of the European Certificate of Succession (ECS). The seminar was live-streamed in two languages, enabling a large number of professionals from all over Europe, as well as the European Commission, to follow the event.
Under the scientific supervision of Professor Gregor Christandl (University of Graz) and the Austrian notary Alice Perscha, high-level experts were invited to speak on issues such as parallel proceedings, access to land registers and the creation and interconnection of ECS registers.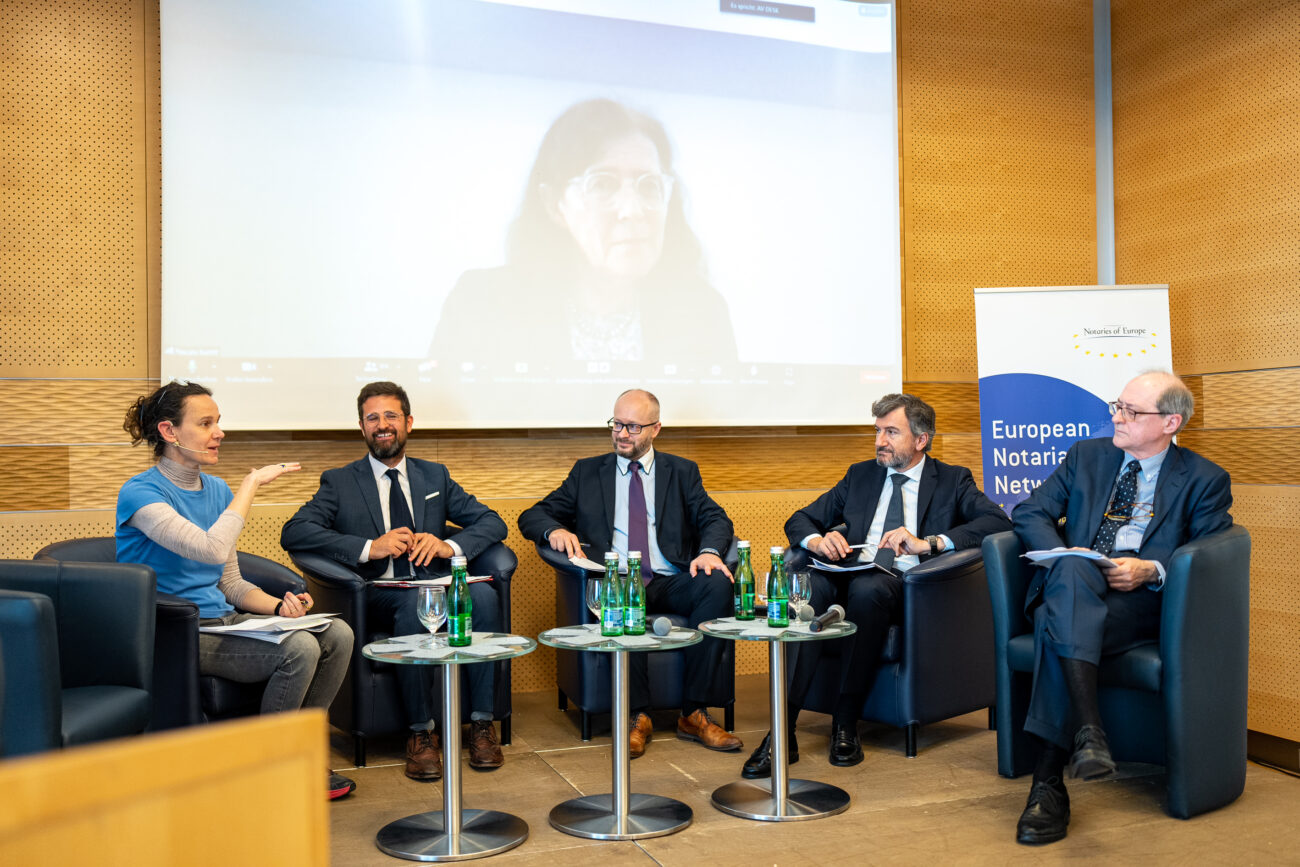 Watch the conference videos
The day before the conference, the first annual meeting of the ENN national interlocutors was held. The President of the ÖNK, Michael Umfahrer, welcomed the contact persons from the 22 participating EU Member States, as well as representatives from Serbia and Ukraine, whose notariats are observer members of the CNUE. The Ukrainian representative described the current situation of the notariat in her country, in particular the need for electronic archiving, since many archives have been damaged by the war.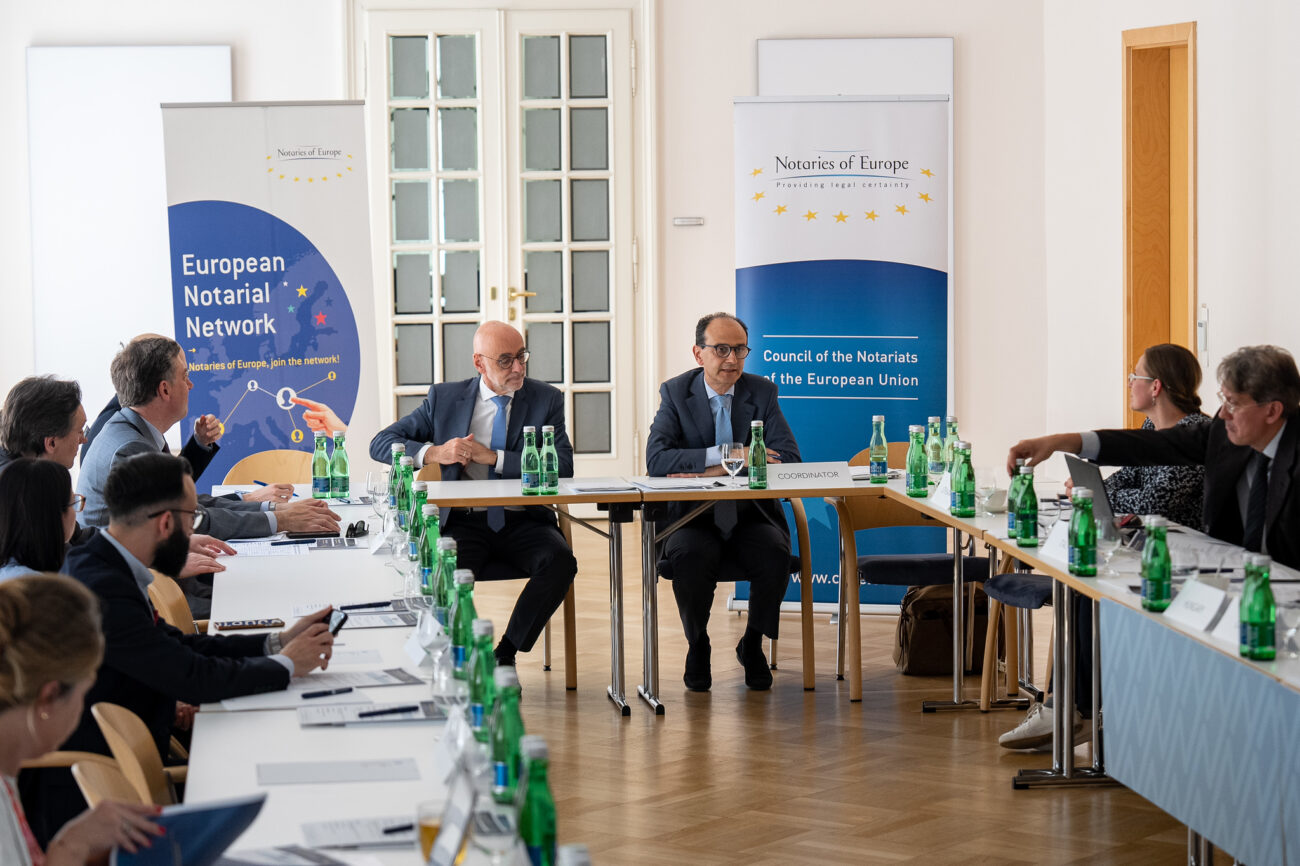 The network relies on personal contacts to ensure that individual requests for support in handling cross-border cases within the notarial profession are dealt with as efficiently and effectively as possible. At a ceremony in Brussels in March this year, the CNUE looked back on more than 15 years of success for the ENN and also presented, in cooperation with the European Commission, prospects for its future development. On the one hand, the ENN is set to become the one-stop shop for European notaries in matters of mutual legal assistance. To this end, the online platform www.enn-rne.eu will be developed. Secondly, cooperation between the ENN and the EJN (European Judicial Network in civil and commercial matters) could be enhanced.
On this point, discussions were held on the basis of an initiative by the Austrian notariat, and a number of concrete ideas were put forward: making information sheets available on the European Commission's e-justice portal, exchanging experience in handling cross-border cases online, etc. These ideas will be developed with a view to their adoption at the next meeting, to be held in Valencia in October.
Photos – Copyright Wolfgang Voglhuber – VOGUS