_Citizens
European directory of notaries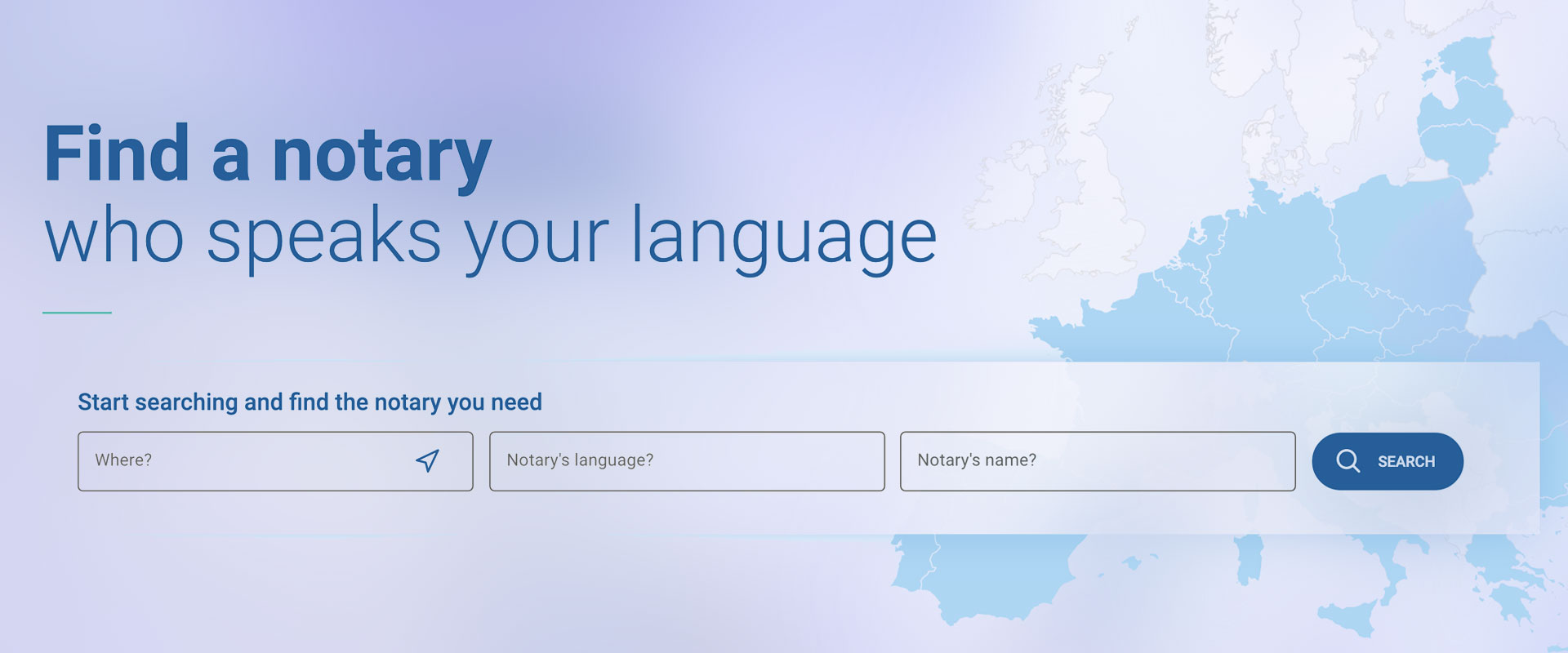 Find a notary who speaks your language thanks to the European Directory of Notaries
–
It is possible to find the contact details of a notary anywhere in the European Union who speaks your language. And you can do so with one click, thanks to the European Directory of Notaries, which is a free service. Using the directory you can, for example, find a notary in Prague who speaks English and will be able to help you with your dealings there (purchase of a property, settlement of a succession, etc.).
Created in 2011 – with the European Union's support – and available in 23 languages, the Directory lists the approximately 45,000 notaries in the 22 EU countries with a notarial system.
The technical infrastructure is very easy to use. First, you need to fill in at least one of the following search criteria: place (country, region, city, etc.), language spoken or the notary's name. You can then consult a list of notaries corresponding to your criteria with a geolocation of their offices. Once you have made your choice, you have access to the notary's contact details: postal address, telephone number, email address, website, etc. If you wish, you can request an appointment by filling in a contact form.
23

Languages

45 000

Notaries of Europe

22

Countries