The European Notaries' Directory gets a makeover
–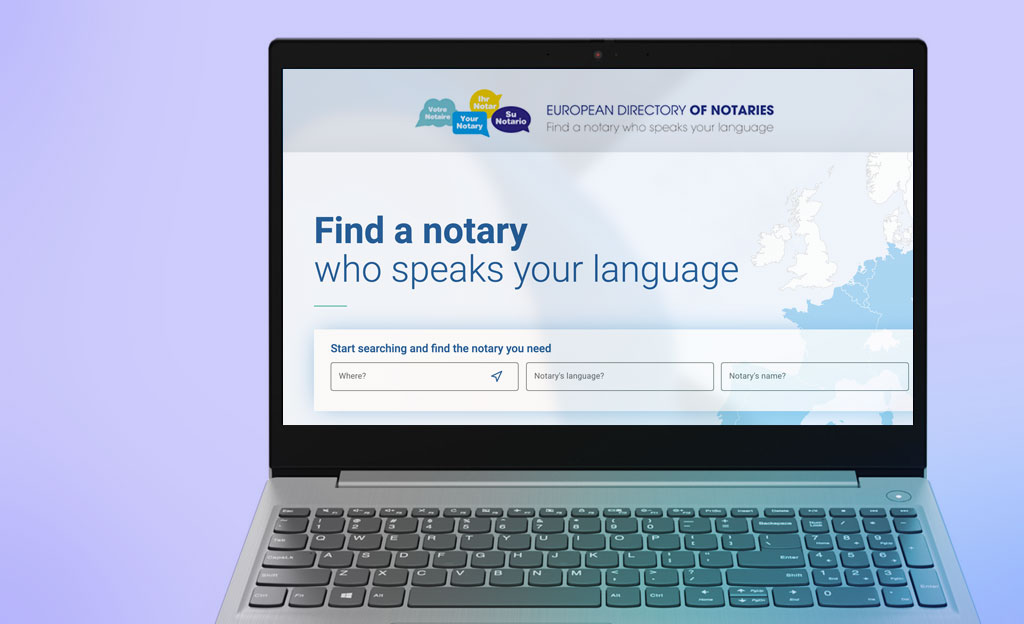 The Council of the Notariats of the European Union unveiled on 2 April the new version of its European Directory of Notaries. Created in 2011 and available in 23 languages, the directory lists some 40,000 notaries in Europe across the 22 EU countries with a notarial system. It provides access to the contact details of notaries and also indicates the languages spoken by the notary. In short, it is the ideal tool for citizens seeking the help of a notary for their international transactions, such as buying a property, settling an estate or setting up a company.
The user-friendly technical infrastructure makes it even easier for the user to find the information he or she is looking for quickly. First, the visitor has to fill in at least one of the following search criteria: location (country, region, city, etc.), language spoken or name of the notary. They can then consult a list of notaries corresponding to their criteria with a geolocation of their offices. Once they have made their choice, visitors have access to the notary's contact details: postal address, telephone number, e-mail address, website, etc. If they wish, they can request an appointment by filling in a contact form. Thus, thanks to the directory, the citizen will be able, for example, to find a notary in Rome who speaks French and will be able to help him with his procedures on the spot.
Pierre-Luc Vogel, President of CNUE, said:
The European Directory of Notaries is the result of a long-standing partnership with the European Union, which has provided financial support for its production. Just like the European institutions, we strive to develop tools to facilitate the cross-border procedures of citizens. The European Directory of Notaries is a concrete demonstration of this commitment.