_Activities
Mediation CNUE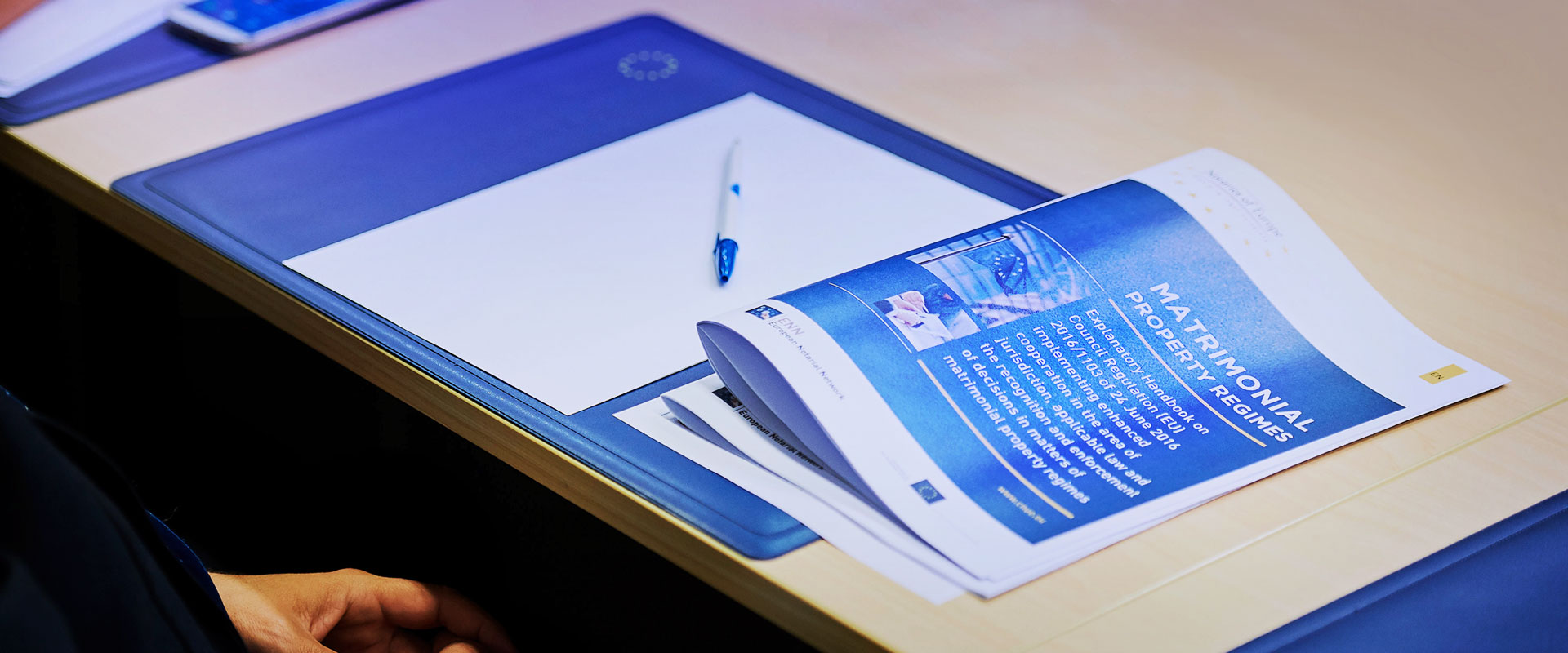 Promoting mediation in the European Union
–
Mediation is an alternative way of resolving disputes. It has many advantages and avoids the hassle of long, complex and costly court proceedings.
This is why the European Union is committed to encouraging the amicable settlement of disputes through the use of mediation. It has therefore adopted Directive 2008/52/EC, which aims to facilitate access to alternative dispute resolution procedures and to promote the amicable settlement of disputes by encouraging the use of mediation and by ensuring a satisfactory link between mediation and court proceedings.
The CNUE is closely following this work. Indeed, in many European countries, notaries can act as mediators. By nature, notaries can play a decisive role in a mediation procedure. As confidants of families and advisors to companies, they can put their listening skills and professional legal expertise at the service of conflict resolution.