The European Notarial Network mobilises for Ukraine
–
The European Notarial Network (ENN) held its first meeting of the year in Paris on 3 May 2022. Aimed at discussing and finding solutions to the problems encountered by European notaries when dealing with cross-border issues, the ENN meeting was used this time to define and implement actions to support Ukrainian notaries and Ukrainians in need of legal support, such as war refugees.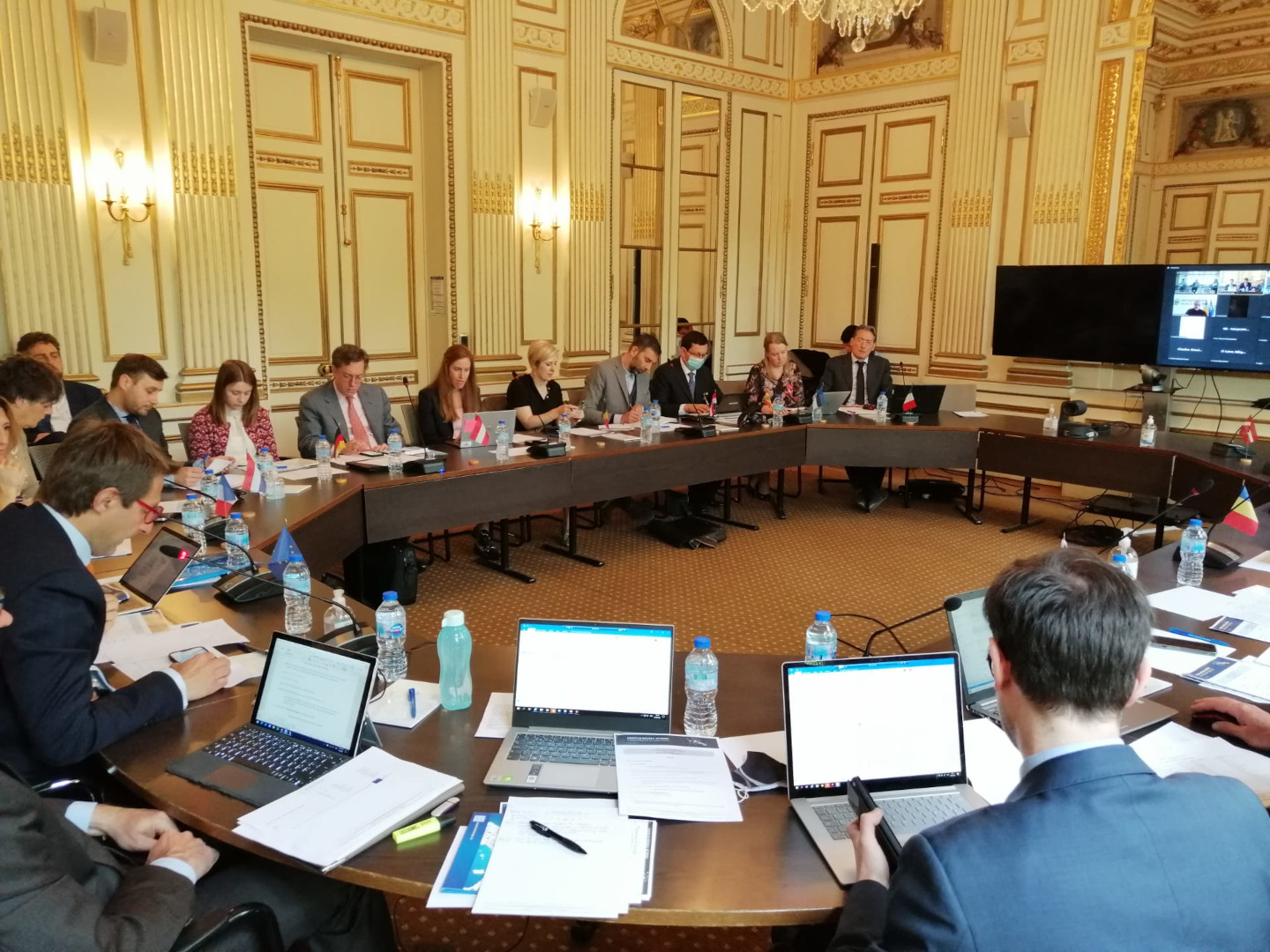 The President of the Chamber of Notaries of Ukraine, Volodymyr Marchenko, took part in the meeting, as well as several Ukrainian notaries. The CNUE President Giampaolo Marcoz addressed the participants at the opening of the meeting, underlining that the European Commission and the European Judicial Network have asked the CNUE to provide practical legal assistance to Ukrainian nationals who have found refuge in Europe.
In concrete terms, the CNUE and the ENN are working on the establishment of a Network of Notaries for Ukraine, which can be mobilised to respond to specific requests. A whole series of practical tools is also being finalised: bilingual forms to help minors, the addition of "Ukraine" sheets on the CNUE's information websites (Successions Europe and The Vulnerable in Europe), handbooks on frequent questions encountered by notaries and, finally, the creation of a documentary database.
The following day, the French Presidency of the Council of the EU and the French Conseil Supérieur du Notariat organised a conference on the theme "Civil Justice in Europe in the Digital Age". President Marcoz presented the European challenges and the achievements of the notariat for a digital justice at the service of States and citizens: creation and interconnection of registers, authentic acts in electronic form, electronic signatures, online company incorporation, online communication with administrations, etc. In this context, he recalled the CNUE's objective of ensuring legal certainty in the digital world.
Finally, on the afternoon of 4 May, the ENN held its first transnational seminar on "Non-judicial divorce and the recast of the Brussels II bis Regulation". The next ENN meeting will be held on 16 September 2022 in Prague.