_Publications
Paolo Pasqualis
new president of notaries of Europe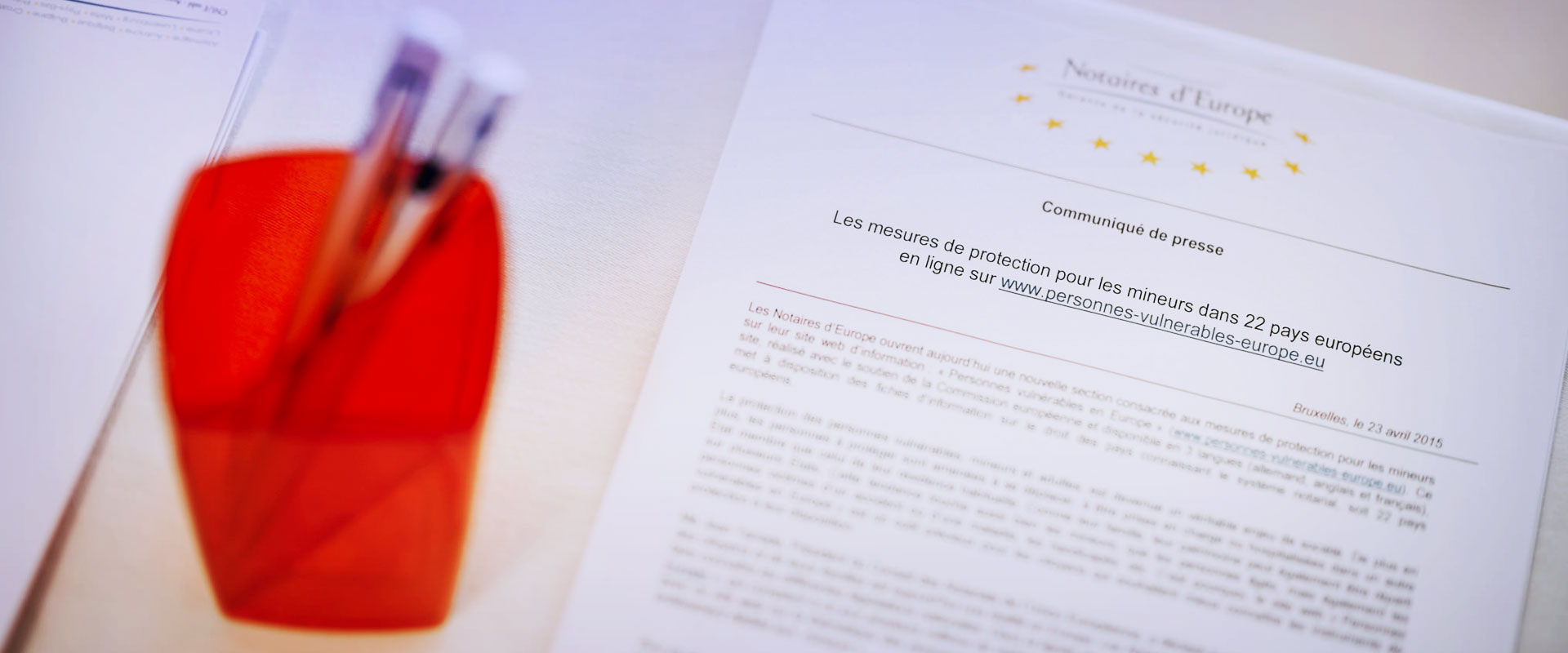 Brussels, 12 January 2016
Paolo Pasqualis new president of notaries of Europe
–
From today, Mr Paolo Pasqualis, an Italian notary in Portogruaro, is President of the 40,000 notaries of the European Union. He takes over from Mr Jean Tarrade, a French notary, at the helm of the Council of the Notariats of the European Union (CNUE), the official body representing the notarial profession vis-à-vis the European institutions.
Building on the 2020 Plan of the Notaries of Europe, Mr Pasqualis intends to focus the CNUE's actions in 2016 on the practical application of the European regulation on international successions, which became applicable on 17 August 2015. Following the success of its first training programme, "Europe for Notaries – Notaries for Europe", the CNUE will begin a new programme in 2016 involving the organisation of 11 seminars in 11 Member States, the first of which will be held in Vienna on 29 January 2016. The CNUE will also support the work of the European Network of Registers of Wills Association (ENRWA) to interconnect registers of wills in Europe, in addition to registers of European Certificates of Succession.
Facilitating collaboration between European notaries will be another priority of Paolo Pasqualis's presidency, in particular through the EUFides electronic platform, which enables two notaries from different countries to work together on a cross-border file. The European Notarial Network (ENN) will also continue to develop with the implementation in 2016 of a tool for online information exchange for European notaries.
Me Paolo Pasqualis declared :
Both on a practical and legal level, the CNUE and the European institutions are moving in the right direction. This means finding effective solutions for practitioners, who must guarantee they are applied properly in practice, and for citizens, who benefit from ever-stronger legal certainty in cross-border situations. We will maintain this focus in 2016.
CNUE in brief
–
The Council of the Notariats of the European Union (CNUE) is an official body representing the notarial profession in dealings with European institutions. Speaking for the profession, it expresses the joint decisions of its members to the institutions of the European Union. The CNUE includes 22 notarial organisations in the European UnioThe European notariats are represented in the CNUE by the presidents of the national notariats. The CNUE operates under the authority of a President, the CNUE's spokesperson, who has tenure for one year.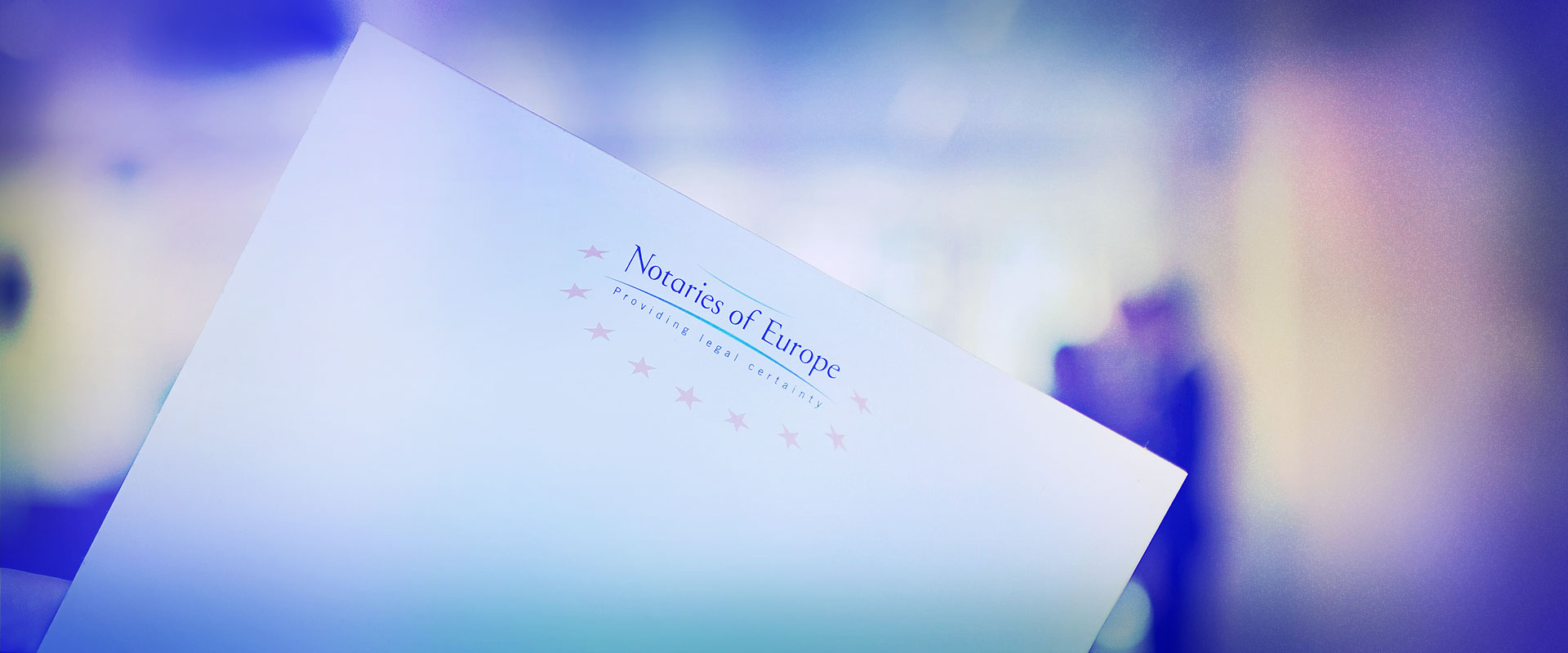 Press contact
Guillaume CASANOVA
Communication Officer
–
T. +32 2 513 95 29
Email : g.casanova@cnue.be
–
Availability: Monday to Friday, from 09.00 to 18.00
Zone horaire: GMT +1 uur (Brussel)
Languages: English, French, Italian