_Publications
Mr Jean Tarrade
new President of notaries of Europe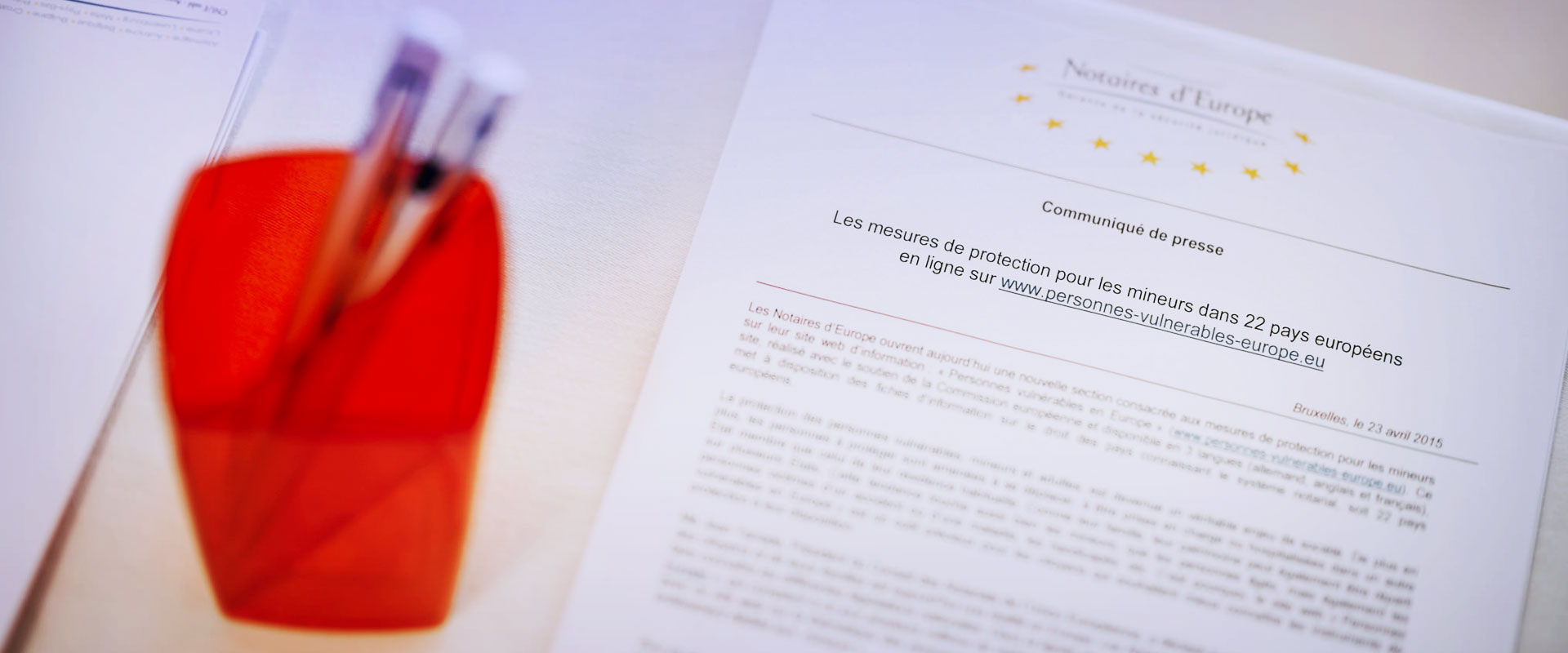 Brussels, 21 January 2015
Mr Jean Tarrade new President of notaries of Europe
–
The 40 000 notaries of Europe have a new president for 2015, Mr Jean Tarrade, a French notary. From today, Mr Tarrade takes the reins of the Council of the Notariats of the European Union (CNUE), at the head of which he takes over from Mr André Michielsens of the Belgian notariat. With a renewed European Parliament and European Commission, Mr Tarrade intends to undertake a series of public relations actions to meet many European public authorities as often as possible in order to ensure the notarial function is well known.
In this respect, and continuing the work of his predecessor, Mr Tarrade's political action will be in line with implementing the 2020 Plan of the Notaries of Europe, which lists a series of concrete proposals in favour of the free movement of citizens and businesses in Europe. For instance, in 2015 the Notaries of Europe will add an extension to the Vulnerable Adults in Europe website with a section dedicated to minors. They will also create an online tool to facilitate understanding of how a real estate transaction works in the 23 States that have the civil law notariat.
> Discover de Plan 2020 of Notaries of Europe
Important events await the CNUE in 2015, for example with the entry into force of the regulation on international successions on 17 August 2015. This regulation will require European notaries to use legal and tax rules with which they will need to be fully conversant. In 2015 the CNUE will focus on new training actions for European notaries, connecting them using the online collaboration platform EUFides. Furthermore, many notariats have been nominated as the competent authorities to issue the European Certificate of Succession (ECS). This is why the CNUE will support the implementation of the registration of ECSs. It will also encourage extending the interconnection to registers of wills in the context of the European Network of Registers of Wills Association.
CNUE en bref
–
The Council of the Notariats of the European Union (CNUE) is an official body representing the notarial profession in dealings with European institutions. Speaking for the profession, it expresses the joint decisions of its members to the institutions of the European Union. The CNUE includes 22 notarial organisations in the European Union. The European notariats are represented in the CNUE by the presidents of the national notariats. The CNUE operates under the authority of a President, the CNUE's spokesperson, who has tenure for one year.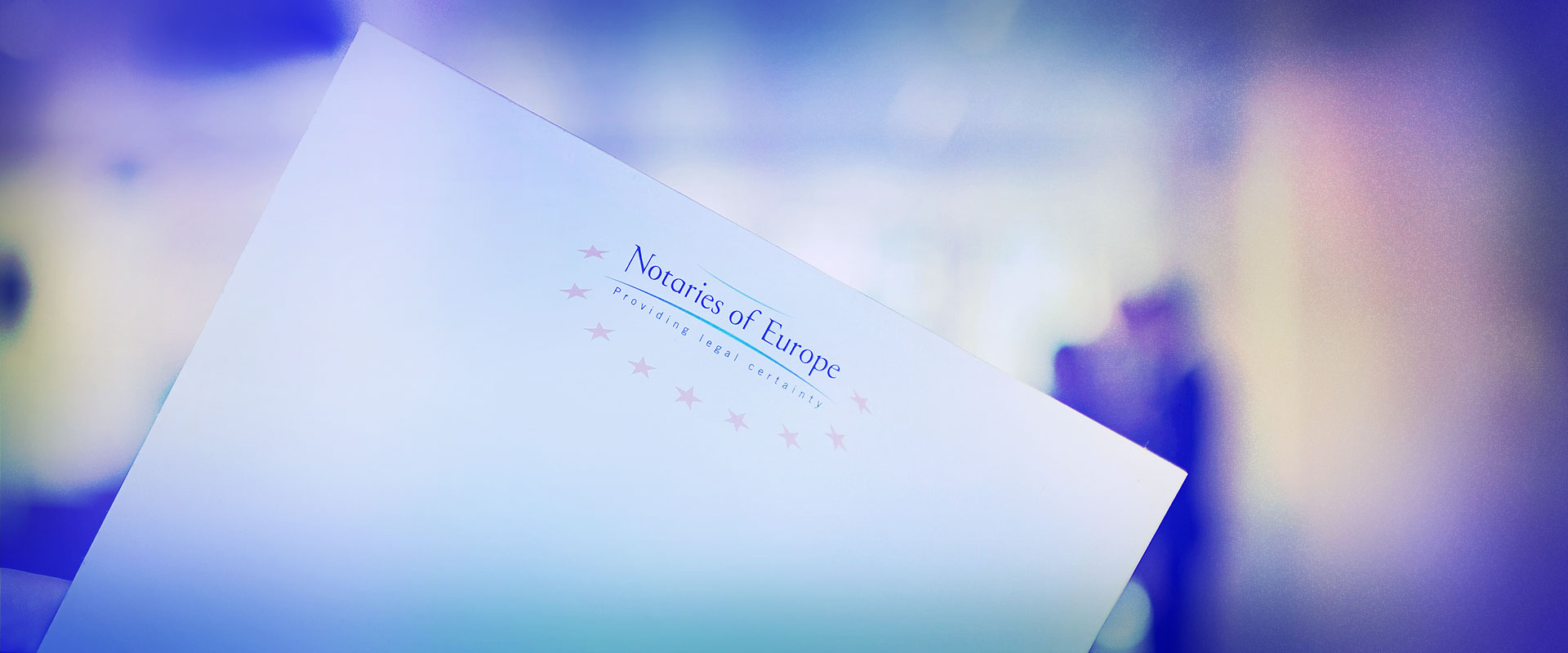 Press contact
Guillaume CASANOVA
Communication Officer
–
T. +32 2 513 95 29
Email : g.casanova@cnue.be
–
Availability: Monday to Friday, from 09.00 to 18.00
Zone horaire: GMT +1 uur (Brussel)
Languages: English, French, Italian