Meeting with the European Commission to discuss support for Ukraine
–
On 25 April 2023, the CNUE President Peter Stelmaszczyk met with Jaana Temmler, acting Head of Unit for Fundamental Values, Rule of Law, Anti-Fraud and Financial Management at the European Commission's DG NEAR, to discuss possible areas of cooperation in support of the preventive administration of justice in Ukraine and the Ukrainian notariat. DG NEAR has created a directorate that coordinates all Ukrainian files. After Ukraine was granted EU candidate status, the directorate was mandated to monitor the country's accession process, which includes verifying the steps towards the implementation of the rule of law in Ukraine.
At the meeting, Peter Stelmaszczyk gave an overview of the many activities carried out by the CNUE in support of Ukraine and the Ukrainian notaries. The Ukrainian notariat has become a CNUE observer member already on 1 March 2022. In addition, much material and immaterial support has been provided to enable Ukrainian notaries to continue their work despite the war.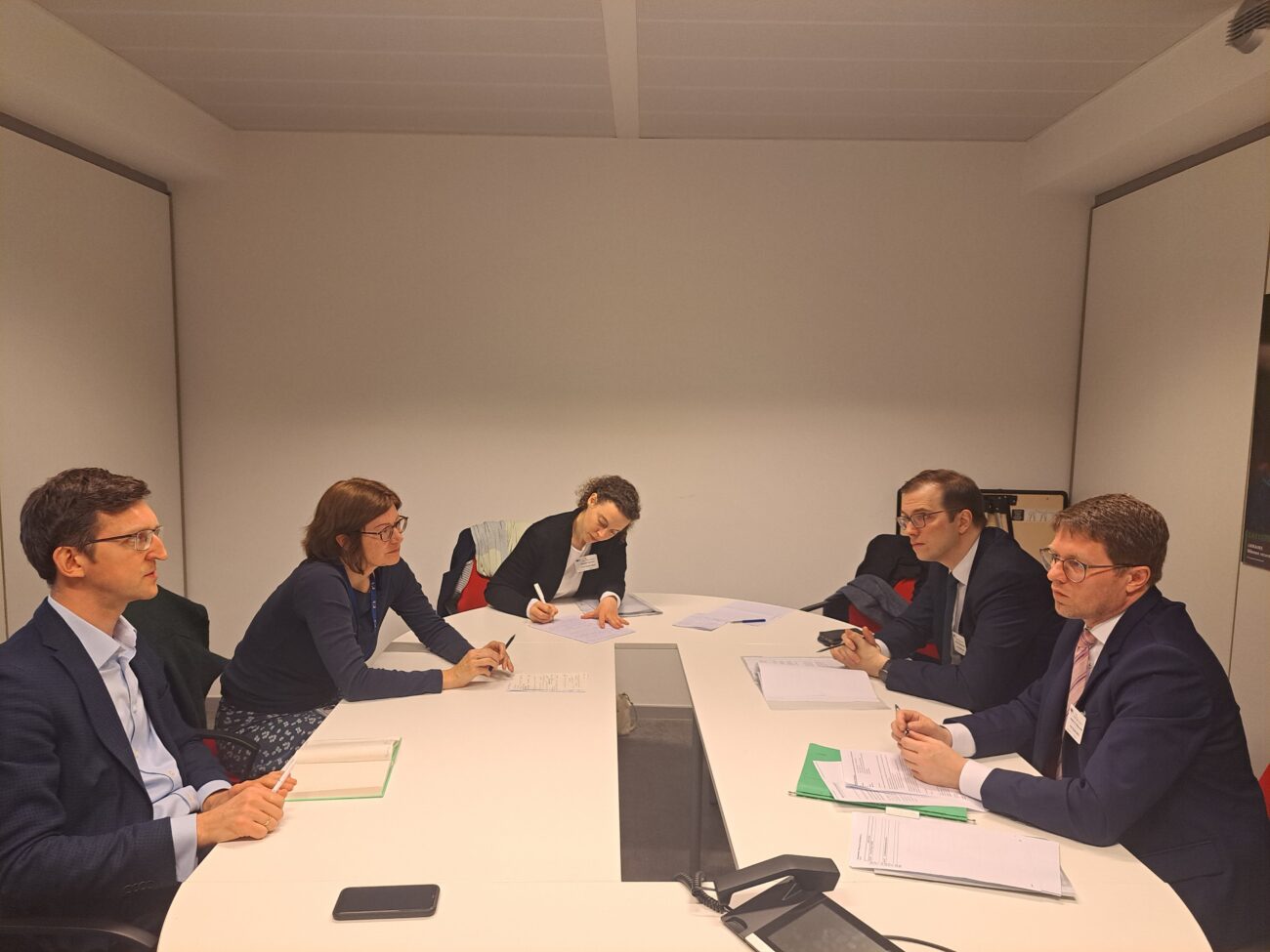 Within the framework of the European Notarial Network (ENN), the CNUE has developed and published a practical handbook on Ukrainian law for notaries, as well as a series of information sheets on Ukraine for the general public. In addition, the CNUE has published an electronic multilingual form to safeguard the interests of unaccompanied Ukrainian minors who find refuge in EU countries. Finally, the Notaries of Europe also play a leading role in the implementation of sanctions against Russia.
It is one of the CNUE's top priorities to support the preventive administration of justice in times of war and the reconstruction of Ukraine after the war. A Marshall Plan would be welcome, in which the CNUE and its members could contribute its expertise for implementing essential initiatives for helping Ukraine. According to the Notaries of Europe, this could include funds for the reconstruction of offices and the provision of equipment. It would also be important to help develop and launch many IT projects for notarial services that are particularly important in times of war: safe and reliable electronic archives as well as online authentication systems. Jaana Temmler took note of the proposals and support actions presented and considered that a fruitful cooperation could be established.