News CNUE, 19 September 2022
Meeting of the European Notarial Network in Prague, 15-16 September 2022
–
The European Notarial Network met in Prague on 15 and 16 September 2022. On the agenda: a meeting of the ENN's national interlocutors and a seminar dedicated to the fight against money laundering. The seminar provided an opportunity to discuss the practical experience of notaries in different EU countries, such as Austria, Spain and the Czech Republic.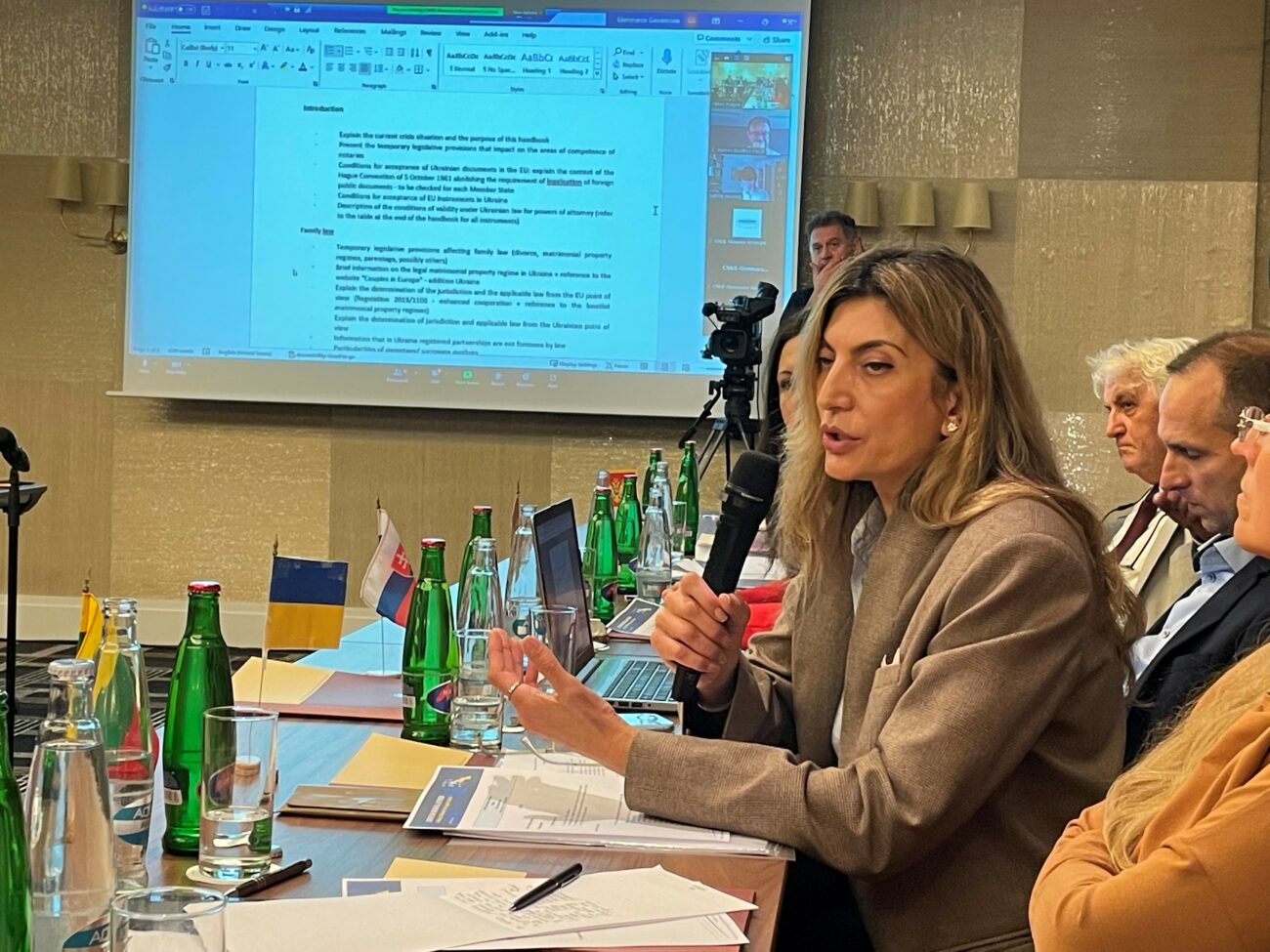 The Ukrainian crisis was again, quite logically, at the centre of the work of the ENN interlocutors' meeting. The latter exchanged views on the recent projects they have undertaken:
– The creation of a multilingual online form to facilitate the travel abroad of children leaving Ukraine.
– The drafting of a new legal handbook for notaries on the frequent questions they may have in the settlement of a case with elements related to Ukrainian law.
– The provision of information on Ukrainian law on the Couples in Europe and Vulnerable in Europe websites. As regards the Couples in Europe website, a redesign is being finalised. The draft of the new website was presented at the meeting.
Finally, the new work programme of the ENN for the year 2023 was presented. This year will be a special one as celebrations for the 15th anniversary of the Network will be organised.