Launch of the CNUE e-learning platform
–
On 26 April 2023, the CNUE took part in the online conference organised by the European Commission on "Judicial training: the right skills to embrace the digitalisation of justice". On this occasion, the CNUE announced the official launch of its e-learning platform for notaries. Accessible via the website of the European Notarial Network, the platform offers a set of educational resources tailored to the needs of notaries. For the time being, it includes webinars and interactive learning modules in three priority areas of EU law: 1) family law; 2) company law and 3) data protection law.
For Mr. Marc Wilmus, Chair of the CNUE's Training Steering Committee, such a tool will make it possible to propose new training methodologies and to better meet the expectations of notaries with regard to their daily work. It will also enable a wider audience to be reached, which will therefore contribute directly to the achievement of the objectives set by the Commission, which is to offer training in EU law or the law of another Member State to 30% of European notaries by 2024.
The President of the CNUE, Peter Stelmaszczyk, underlined that this e-learning platform is the perfect example of how to respond to the increasing digitalisation of notaries' activities.
"If we want to keep up the high quality of our work, all notaries must be equipped with the right skills to provide their public services in a digital world".
In this context, Peter Stelmaszczyk outlined the future areas in which the CNUE should focus its training efforts: the use by notaries of e-CODEX, the European tool for establishing an interoperable, secure and decentralised communication network between national IT systems in the context of cross-border civil and criminal proceedings, the use of digital tools in the field of company law, and raising awareness of the future single EU rulebook on the fight against money laundering.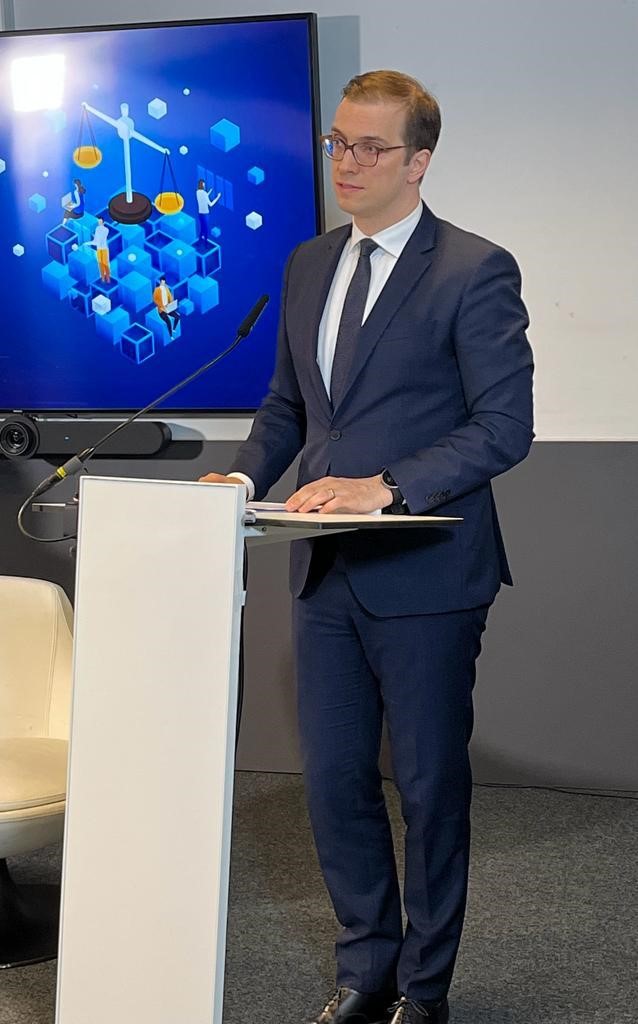 On this last point, the CNUE intends to devote a large part of its efforts to a new training programme that will start in 2024. In this respect, Juan Kutz Azqueta, Chair of the CNUE Anti-Money Laundering Working Group, presented the CNUE priority areas for action to the conference participants.
For any questions regarding the platform, please contact Andrea Grisilla, CNUE Project Manager via a.grisilla@cnue.be