General Assembly of the CNUE – Como, 24 June 2022
–
The Presidents of the 22 EU notariats met for their Plenary General Assembly in Como on 24 June 2022. On the agenda, of course, the conflict in Ukraine with the exceptional participation of the President of the Ukrainian Chamber of Notaries, Volodymyr Marchenko, whose notariat has been an observer member of the CNUE since 1 March.
President Marchenko solemnly addressed the Presidents of the European notariats. He described the atrocities faced by the Ukrainian people and notaries. Many of them abandoned their offices and joined the army. Other notaries have fled with their children abroad. Only about one third of Ukrainian notaries continue to operate to serve citizens, to draft acts under extremely difficult conditions.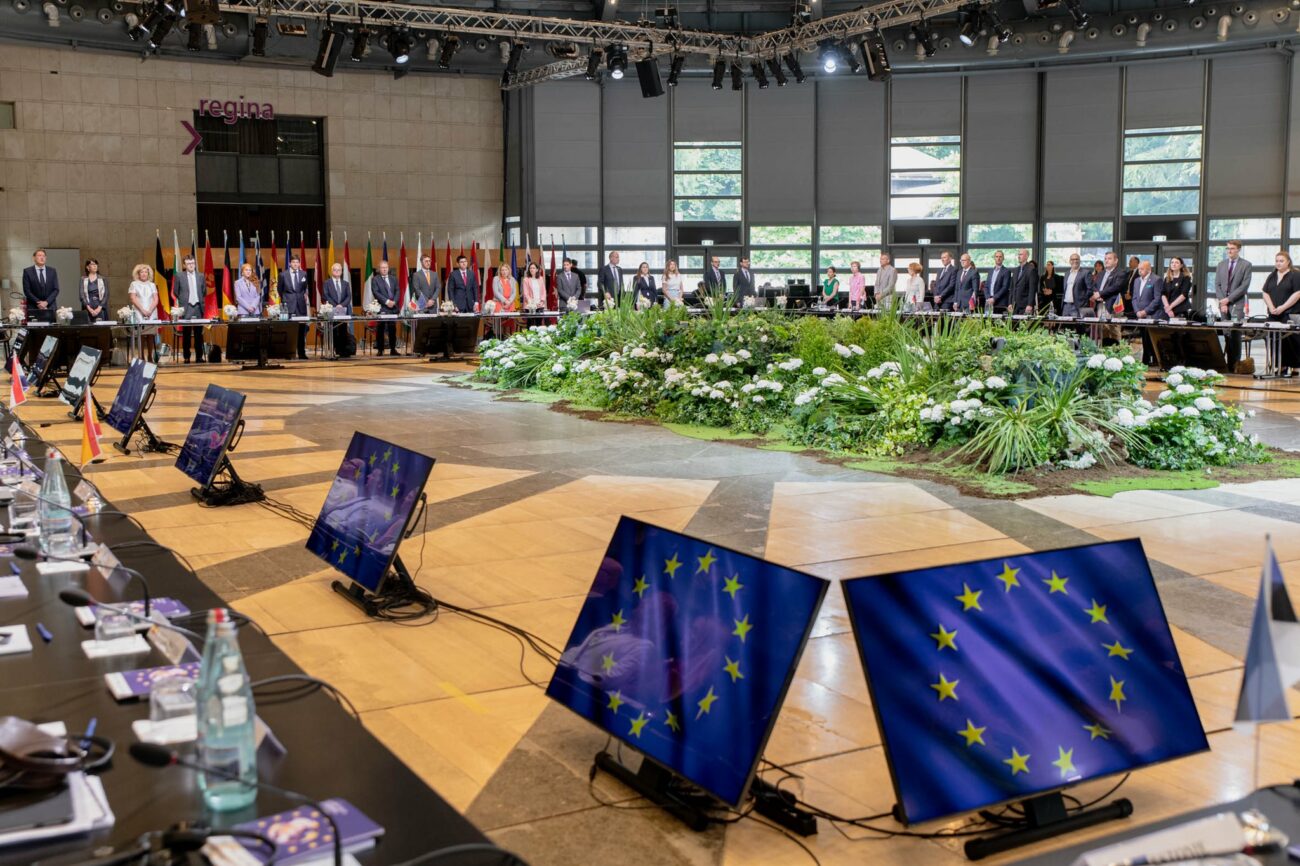 President Marchenko reiterated its call for support to the 'Save Ukrainian Notaries and their Families' Foundation, which aims to help notaries both on a humanitarian and structural level. This call was heard by the CNUE and its President Giampaolo Marcoz, who undertook to make a financial contribution to the Foundation's activities. For more information on the Ukrainian Notariat Foundation: http://help.npu.ua/
The Ukrainian conflict was also addressed through the topic of economic sanctions and the participation of the CNUE in the European Commission's Freeze and Seize Task Force. In addition, the CNUE Office presented the new form put in place, with the help of the European Notarial Network, to facilitate the reception of Ukrainian minor refugees travelling alone or with only one of their parents. Finally, the Italian notariat presented a draft guide on citizenship, which contains national legal information of interest to Ukrainian refugees.
Through video messages, several European politicians addressed the General Assembly of the CNUE. Ana Gallego Torres, Director-General for Justice and Consumers of the European Commission, thanked the CNUE for its action for the benefit of European citizens, in particular on the form for unaccompanied minors. She indicated that a Commission proposal on the protection of vulnerable adults would be published in 2023, in line with the UN Convention on the Rights of Persons with Disabilities. She also informed that the Commission is working on upgrading digital company law. An initiative is planned to enhance cross-border transparency of company information and access to it. It will also aim to facilitate its use in cross-border administrative and judicial proceedings.
Pina Picierno, Vice-President of the European Parliament, referred to EU sanctions against Russia and the role of the CNUE: "These sanctions have seen your essential contribution, in technical and legal terms, to the economic and military support of the legitimate Ukrainian government. And this would be much less significant if there had not also been practical solidarity and widespread sharing by European citizens towards the country, and this is also your case. Having established a strong link with the Ukrainian notariat is already valuable today, but it will be even more so when it comes to rebuilding a country in full membership of the European Union."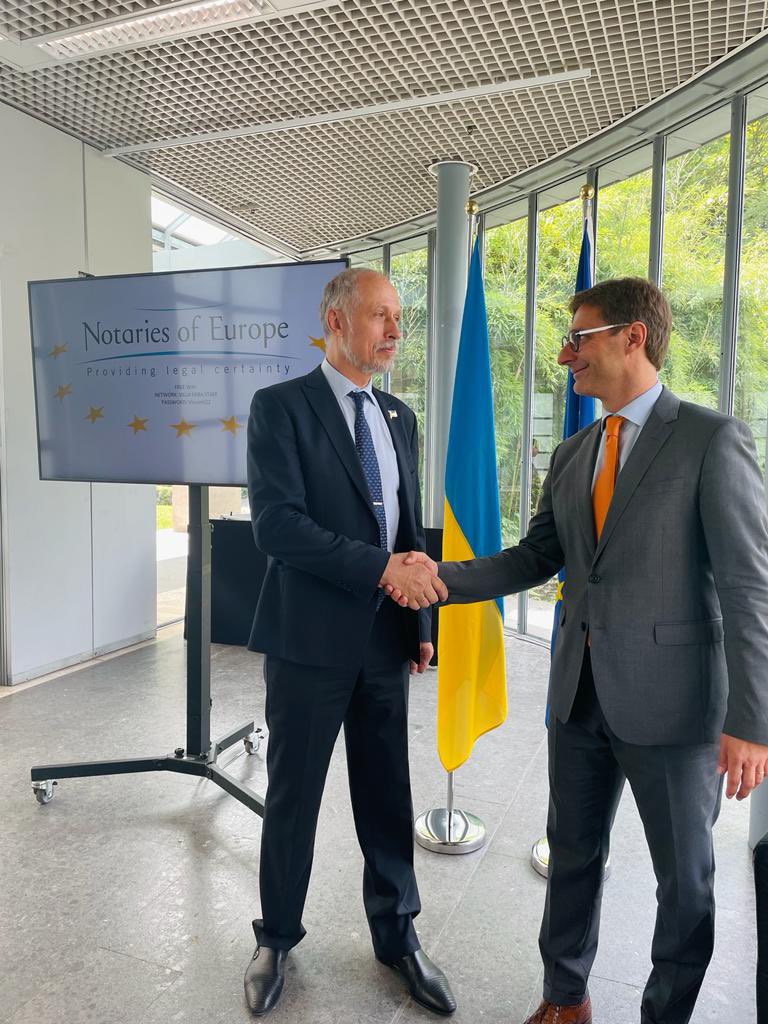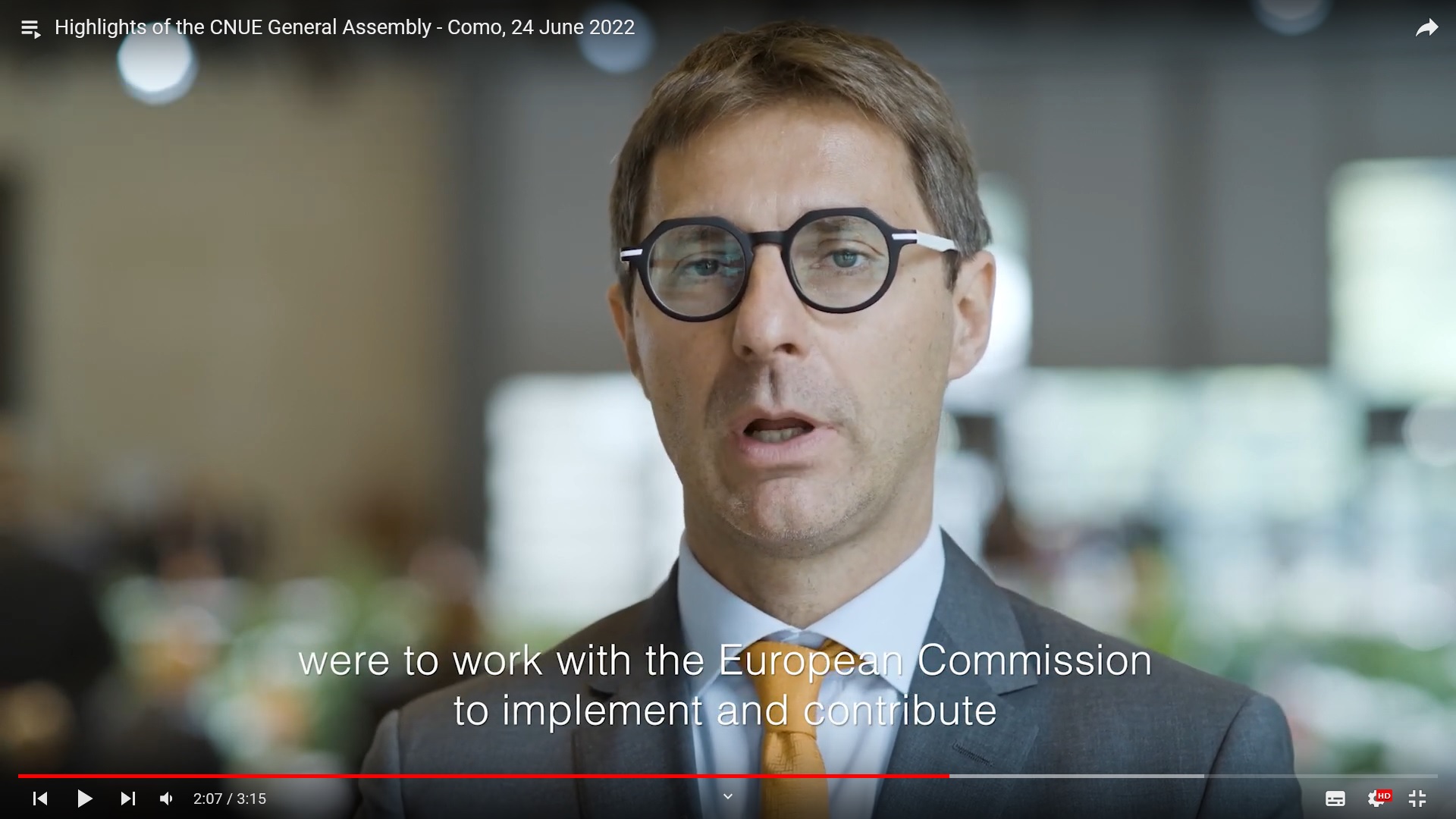 Highlights of the CNUE General Assembly - Como, 24 June 2022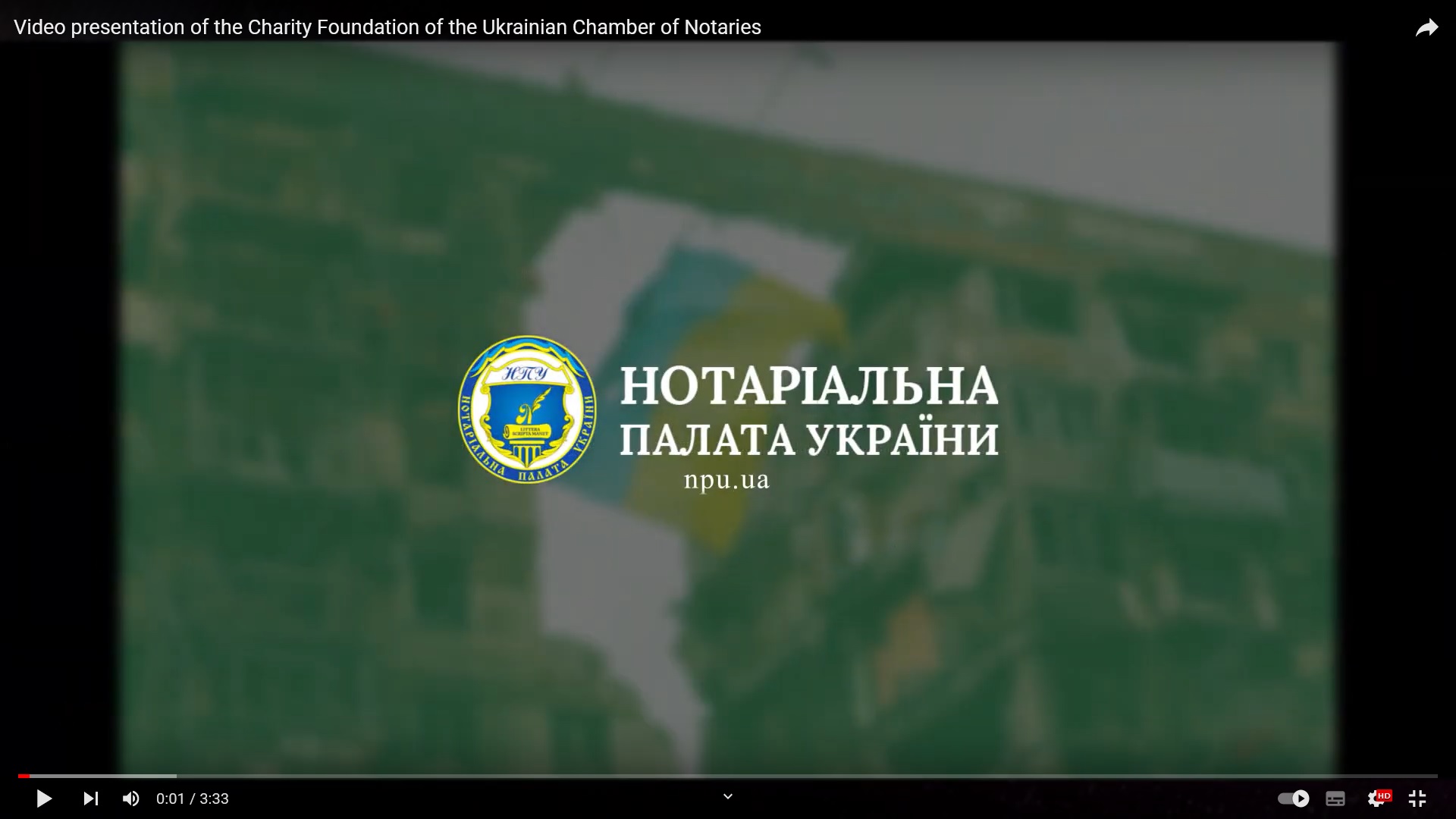 Video presentation of the Charity Foundation of the Ukrainian Chamber of Notaries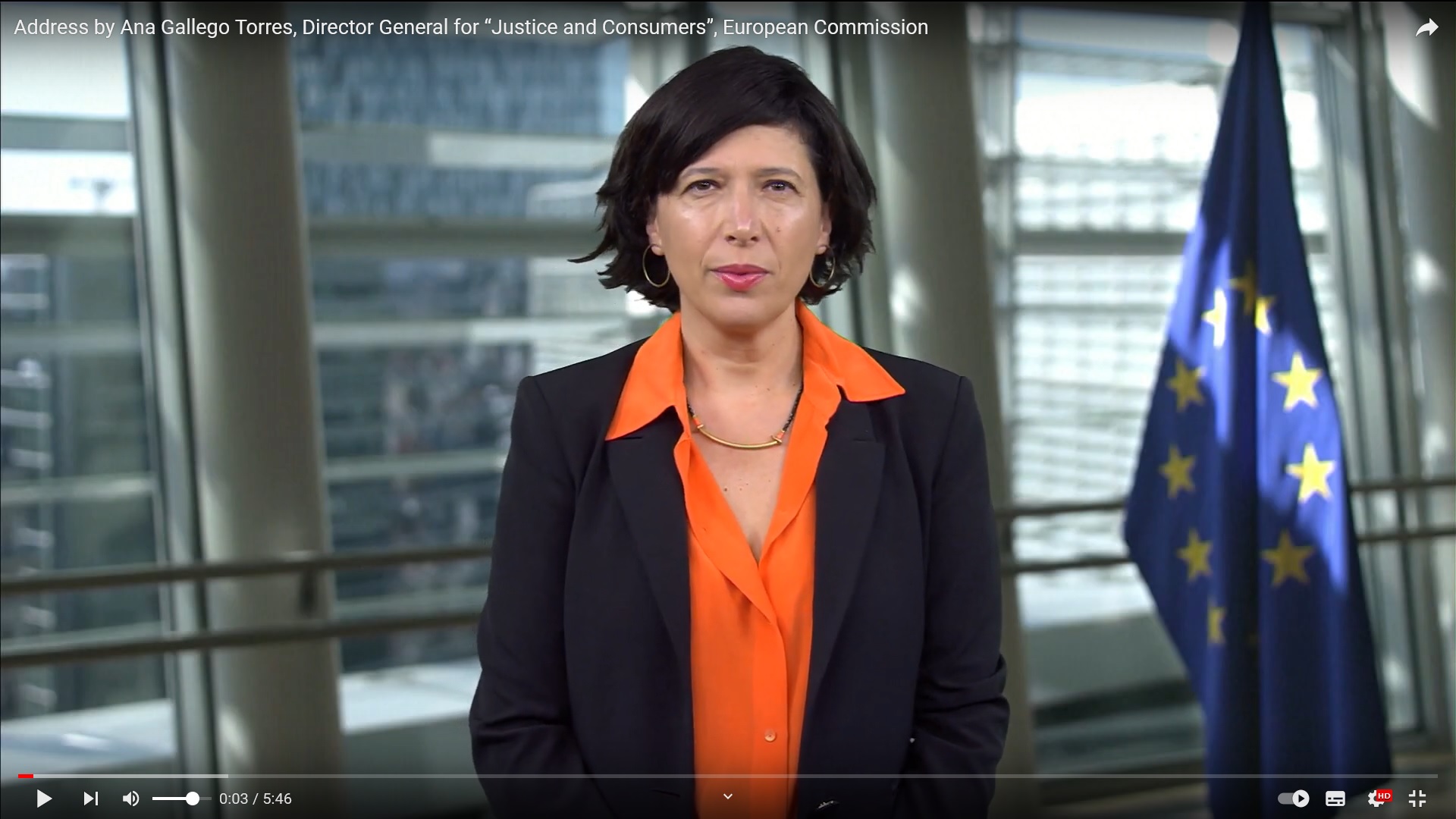 Address by Ana Gallego Torres, Director General for "Justice and Consumers", European Commission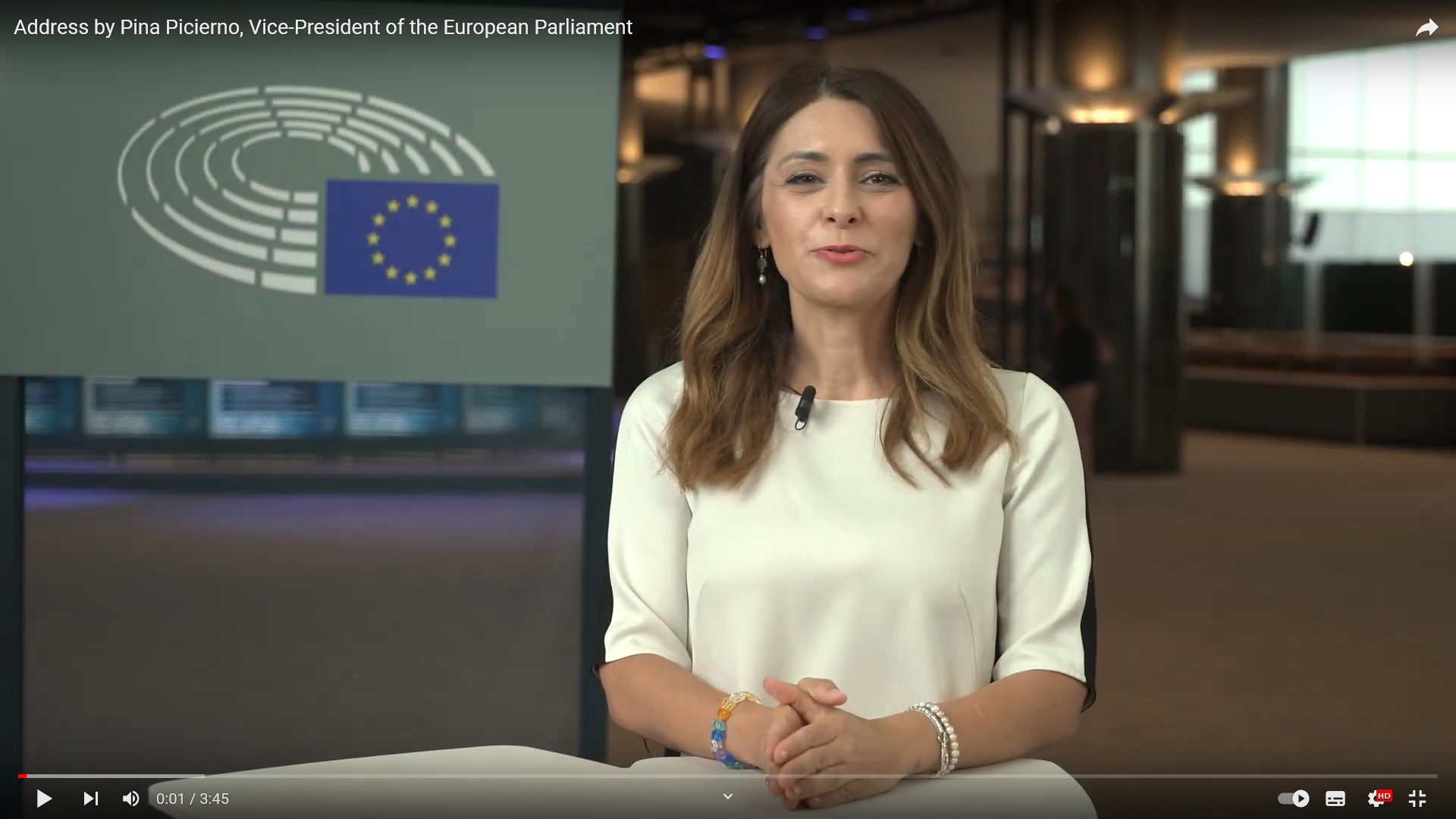 Address by Pina Picierno, Vice-President of the European Parliament