News CNUE, 14 November 2022
Final conference of the project "JuWiLi – Justice Without Litigation" – 9 November 2022, Brussels
–
On 9 November 2022, the CNUE hosted the closing conference of the "Justice Without Litigation – JuWiLi" project, co-financed by the European Commission. The conference presented the conclusions and recommendations of the project in which the CNUE was a partner with the Chambers of Notaries of Austria, Croatia, the Czech Republic, Slovakia and Slovenia, the Universities of Vienna and Graz and the Institute for Economic Research Economia. The Hungarian Notariat also participated in this work as an expert.
The project analysed for Austria, Croatia, the Czech Republic, Hungary and Slovakia the term "court" in the context of the EU Regulation on successions in non-contentious judicial proceedings by notaries from the point of view of comparative law, fundamental rights and the rule of law. The project also included Slovenia where the reflection of policymakers, academics and the Chamber of Notaries on the transfer of judicial tasks to notaries is progressing.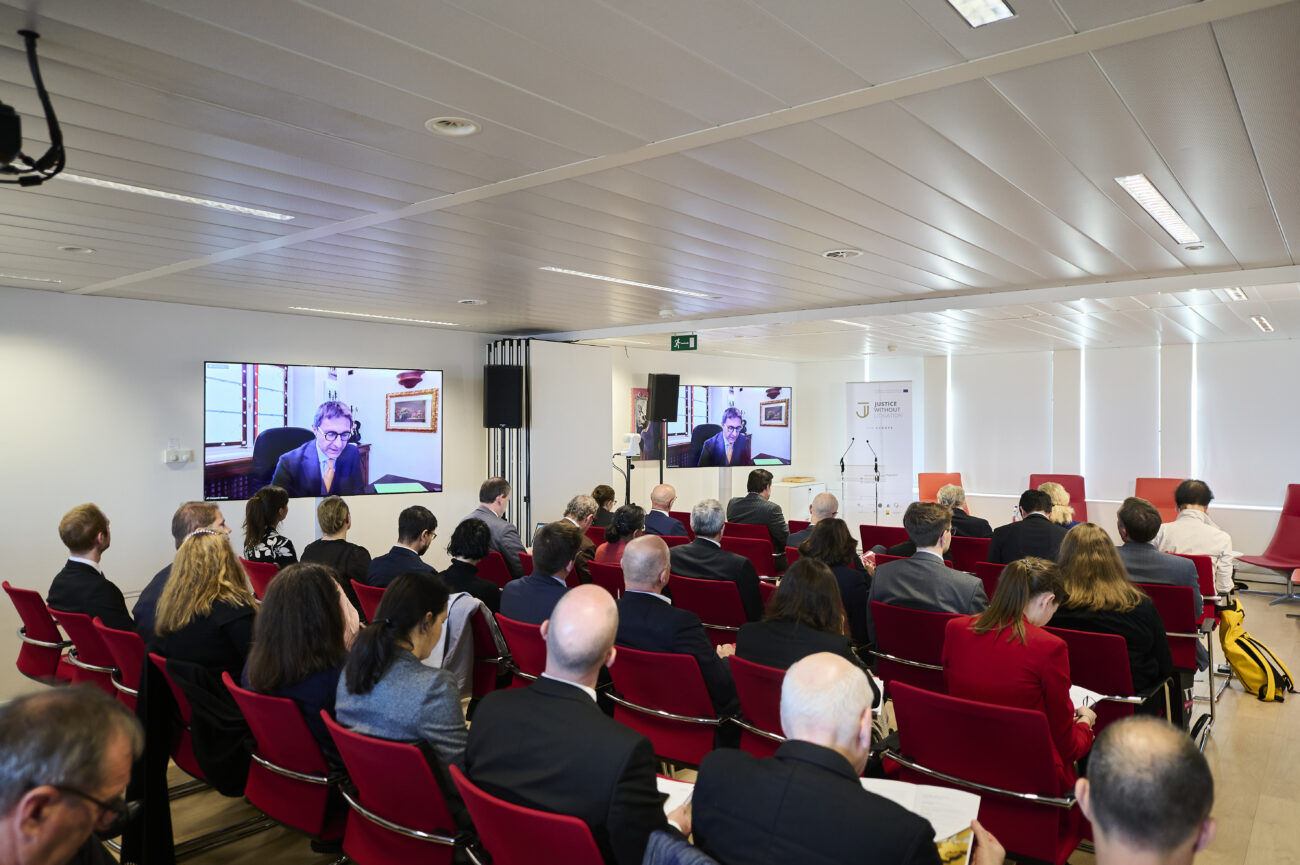 CNUE President Giampaolo Marcoz intervened at the opening of the conference. He welcomed the fact that the JuWiLi project had been mentioned in the latest report on the efficiency of the notarial profession published by the Council of Europe and its European Commission for the Efficiency of Justice.  He also pointed out that this collaboration between the notariats of Central Europe in the context of a project co-financed by the European Union was the first of its kind and called for the experience to be renewed.
The President of the Austrian Notariat, Michael Umfahrer, stressed that the performance of judicial tasks by notaries plays an important role in the field of civil procedural law. In his view, this topic is of great importance, especially nowadays, as it is ultimately about how we can make our justice systems even more efficient, closer to citizens, even more profitable for the State and thus overall prepared for the challenges of the future.
The panels of the conference brought together the project's scientific experts and representatives of the European institutions such as the European Commission's Director for Civil and Commercial Justice Salla Saastamoinen and Austrian MEP Lukas Mandl. CNUE Secretary-General Raul Radoi also presented the new online cooperation mechanism set up on the European Notarial Network (ENN) platform. This system of cooperation will facilitate communication between notaries exercising judicial functions in Europe. It will strengthen mutual trust in these procedures and complement mutual assistance tools such as the European Judicial Network in civil and commercial matters.
The presentation of the JuWiLi project, the conclusions and recommendations can be found at the following link: https://www.notar.at/juwili/
The videos of the conference are available online.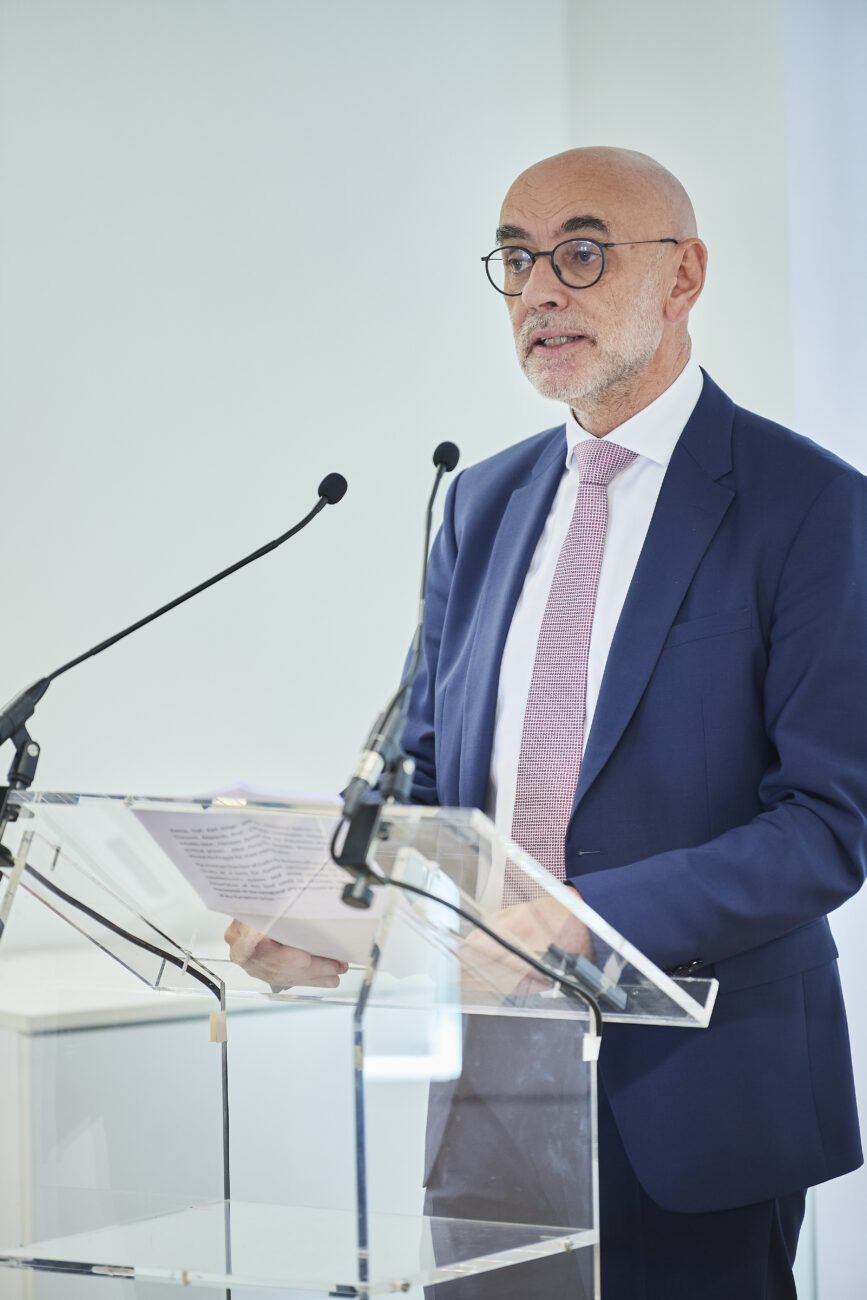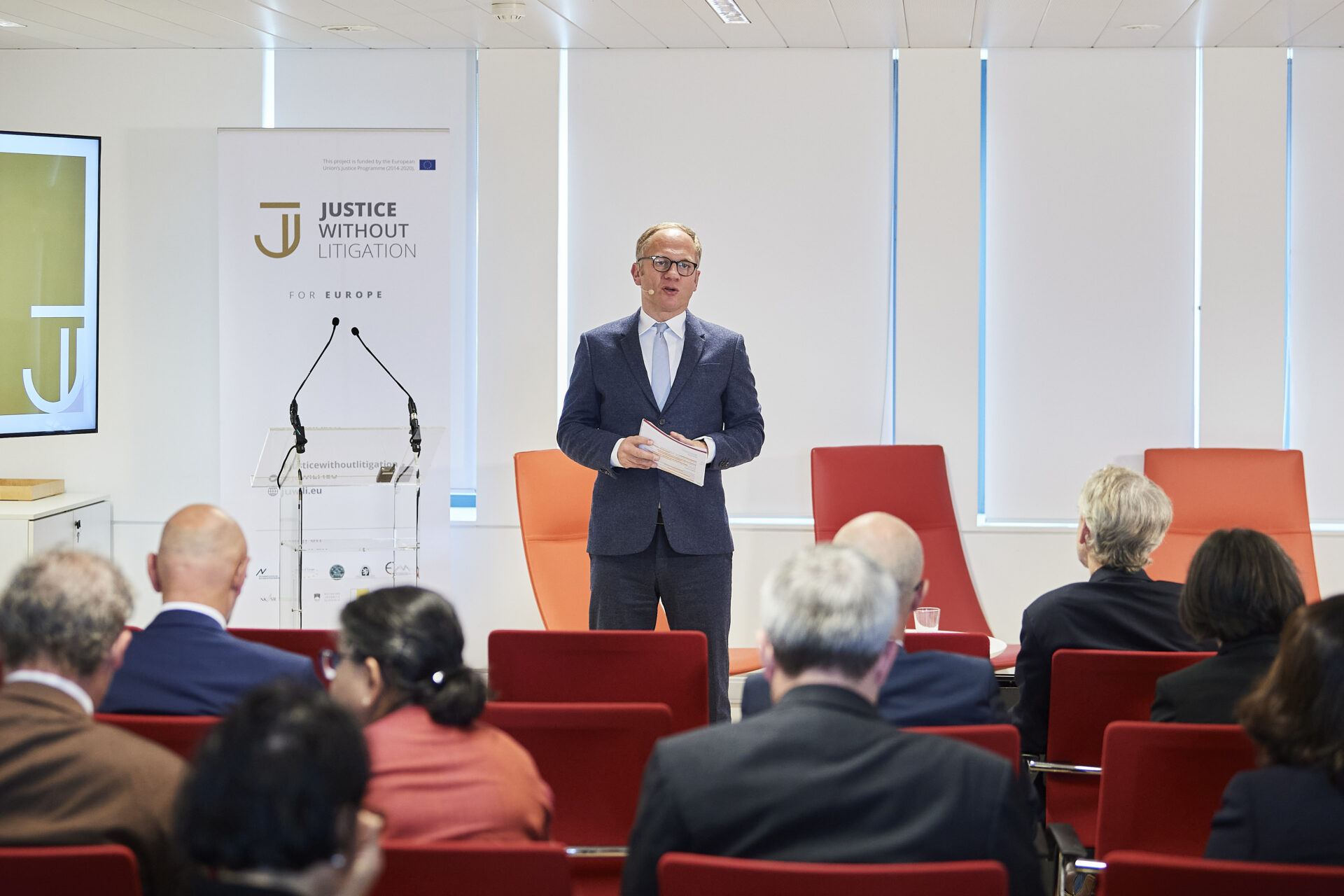 Paul Kraker (Austrian Broadcasting Corporation ORF)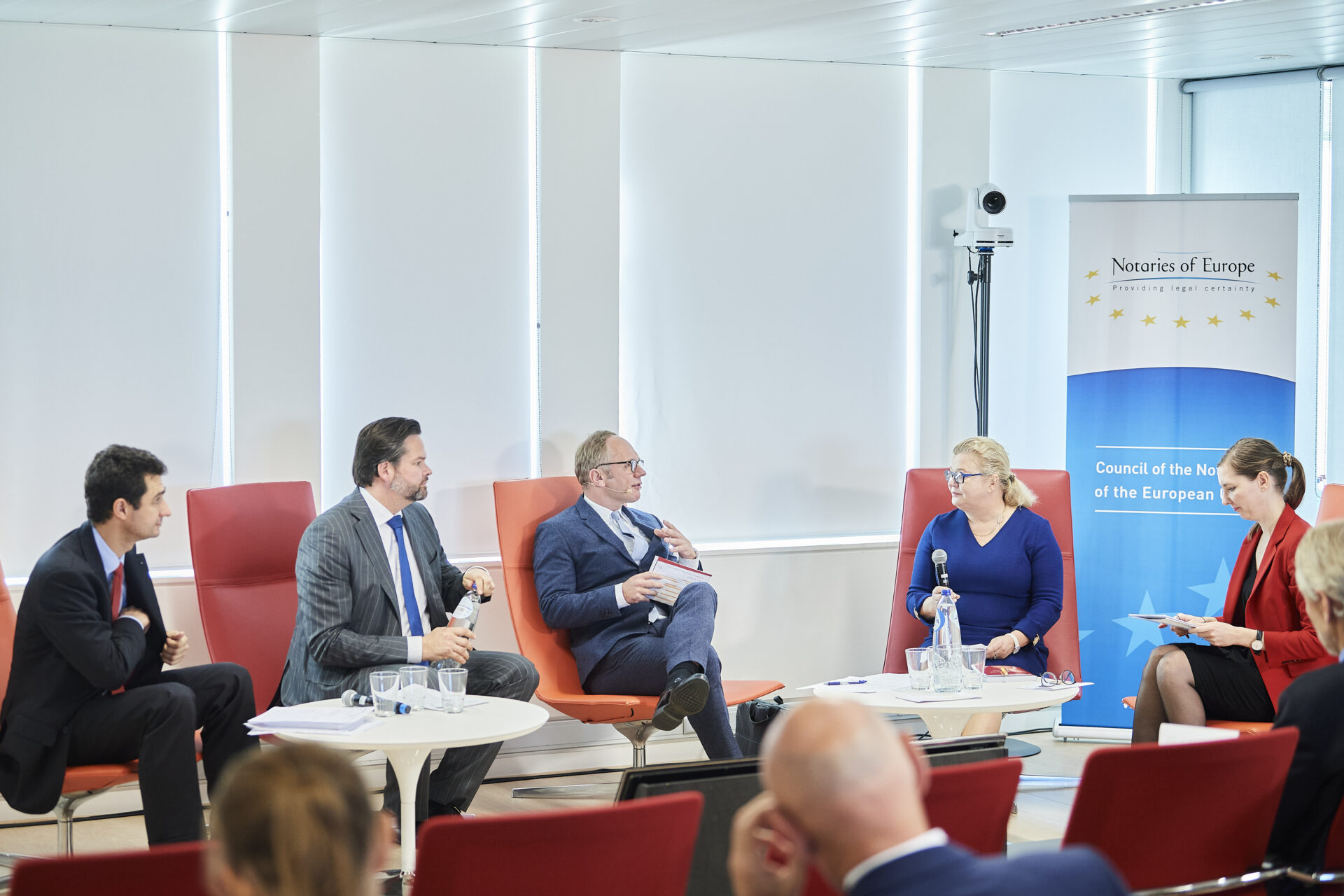 Speakers in the 1st panel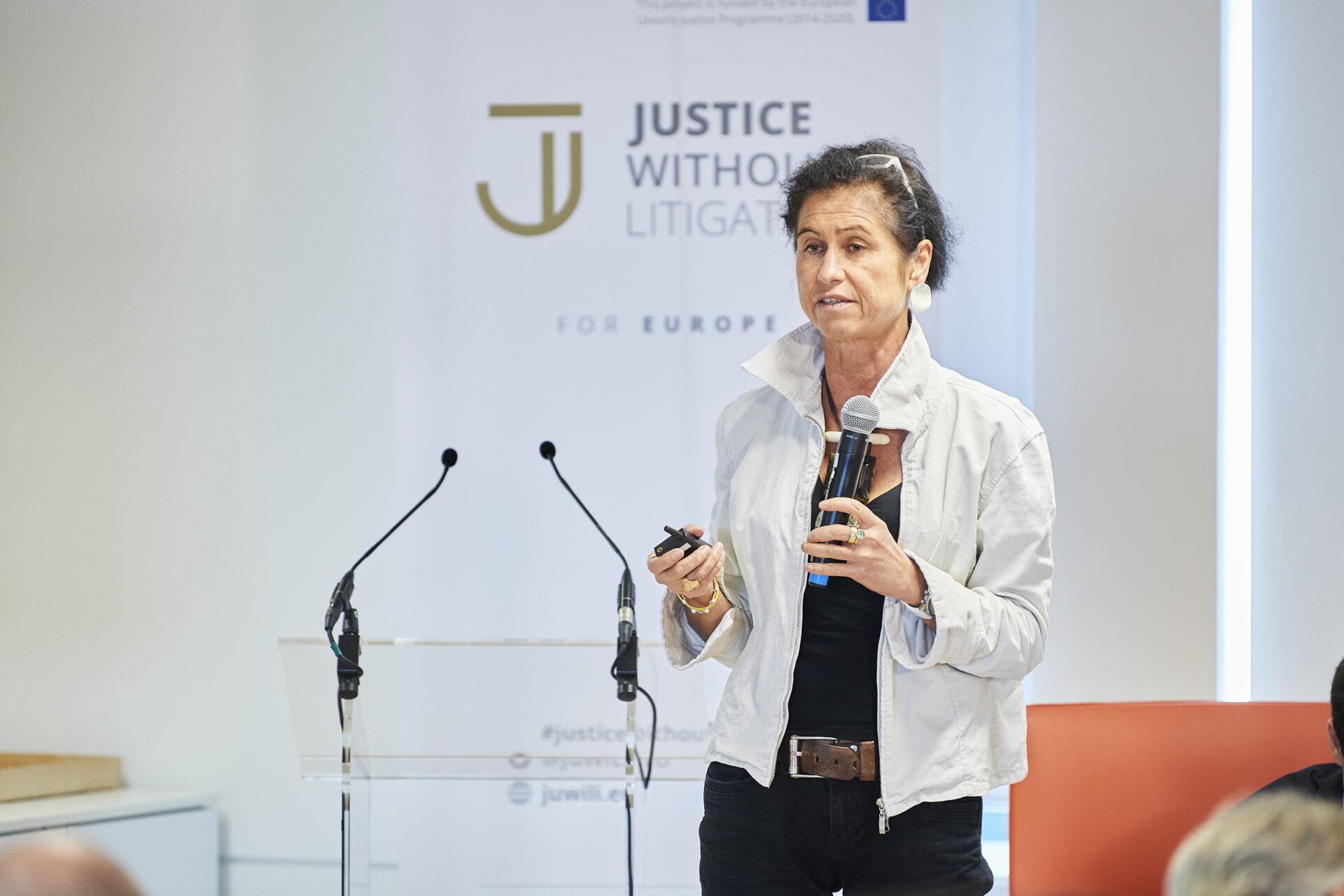 Prof. Brigitta Lurger University of Graz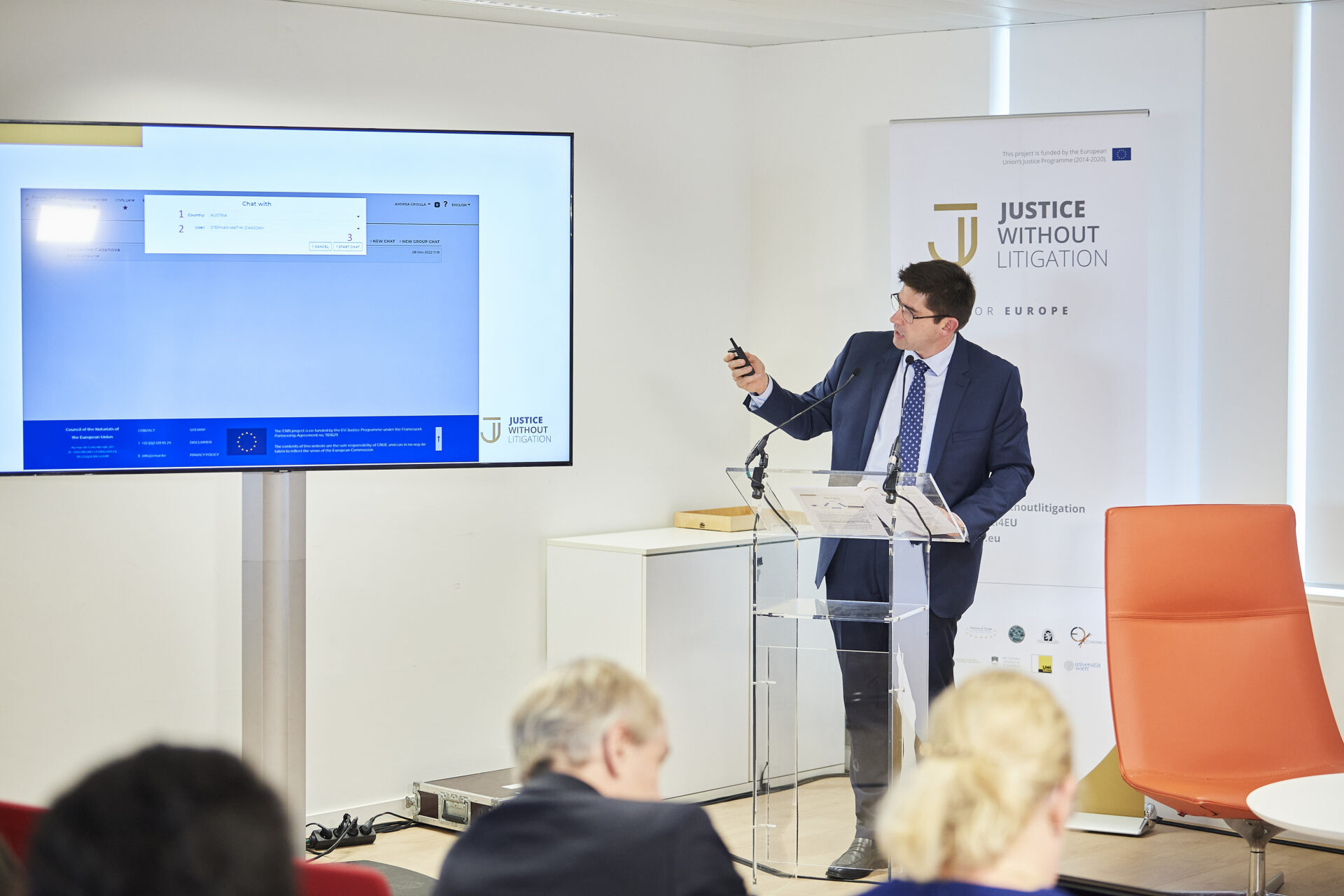 Raul Radoi, CNUE Secretary General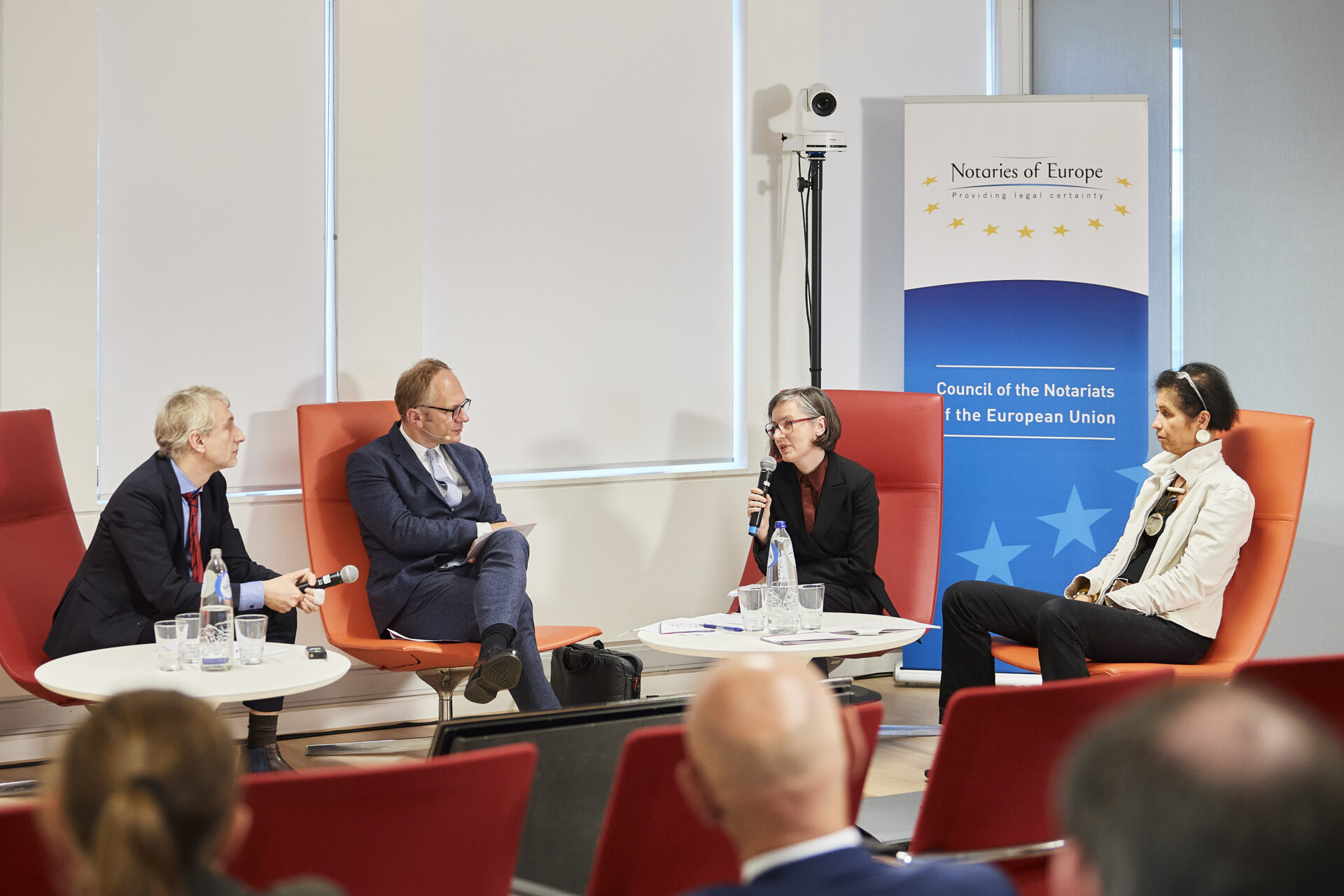 Speakers in the 2nd panel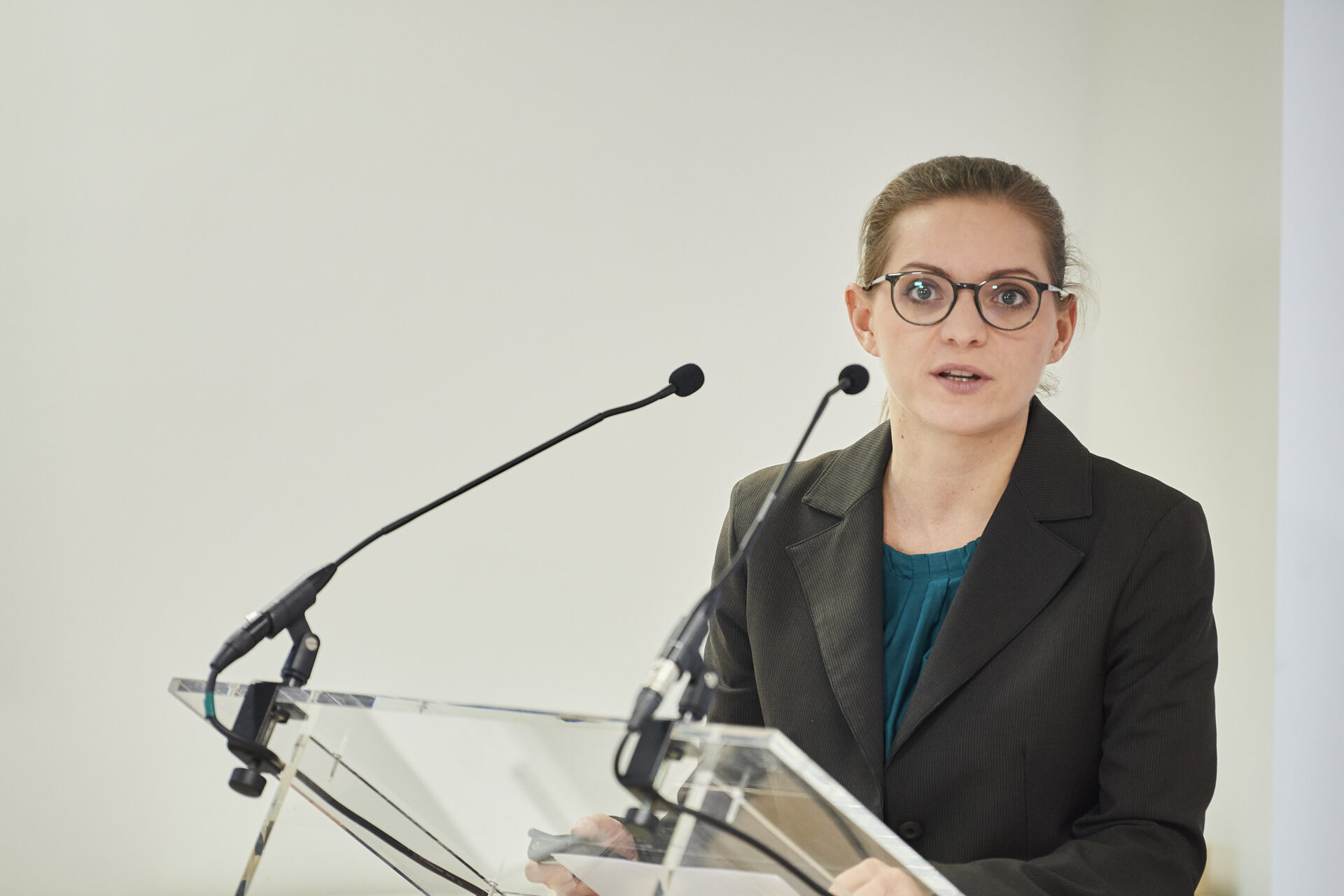 Verena Nothegger, notary-candidate in Wels (Austria)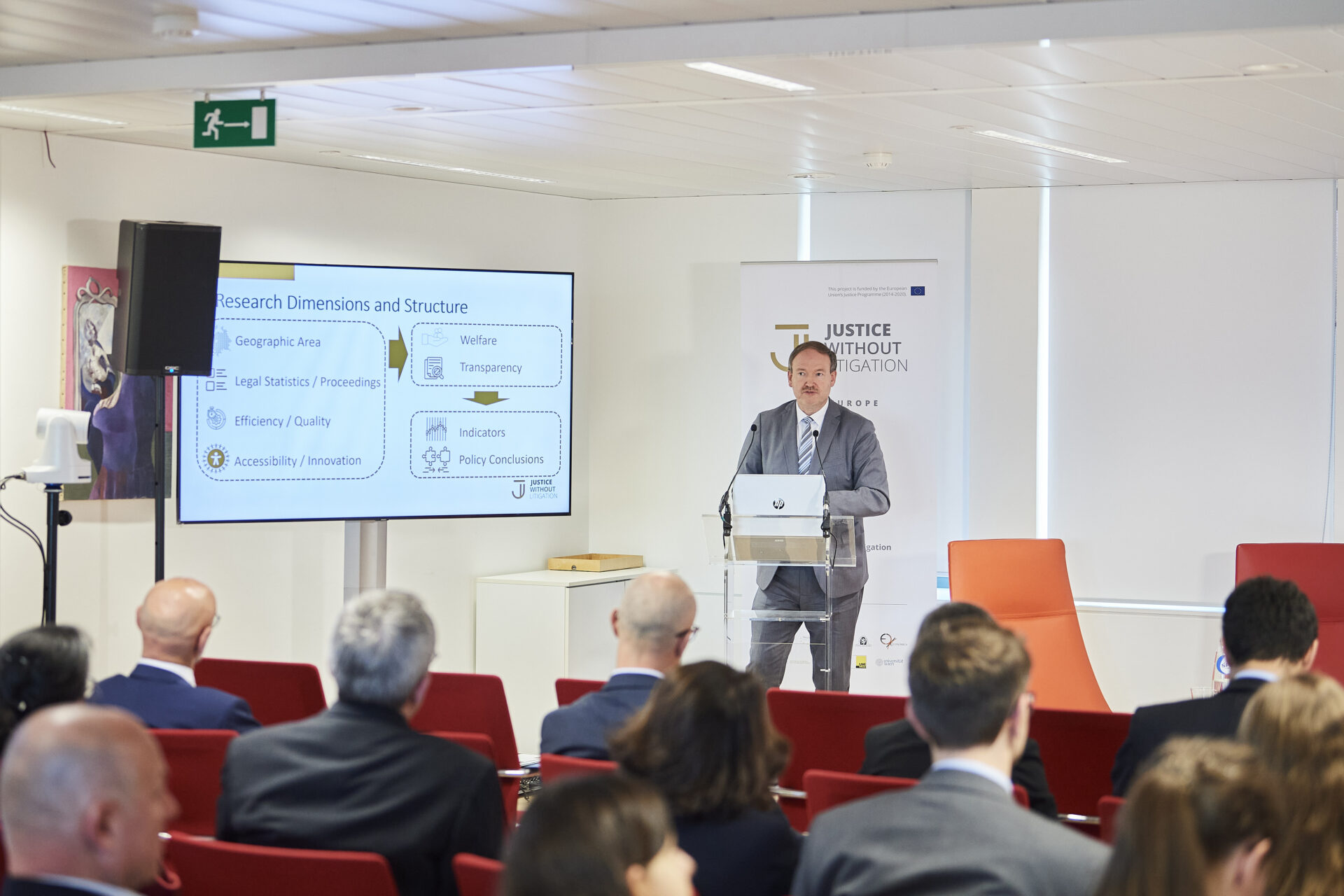 Prof. Christian Helmenstein, Institute for Economic Research Economia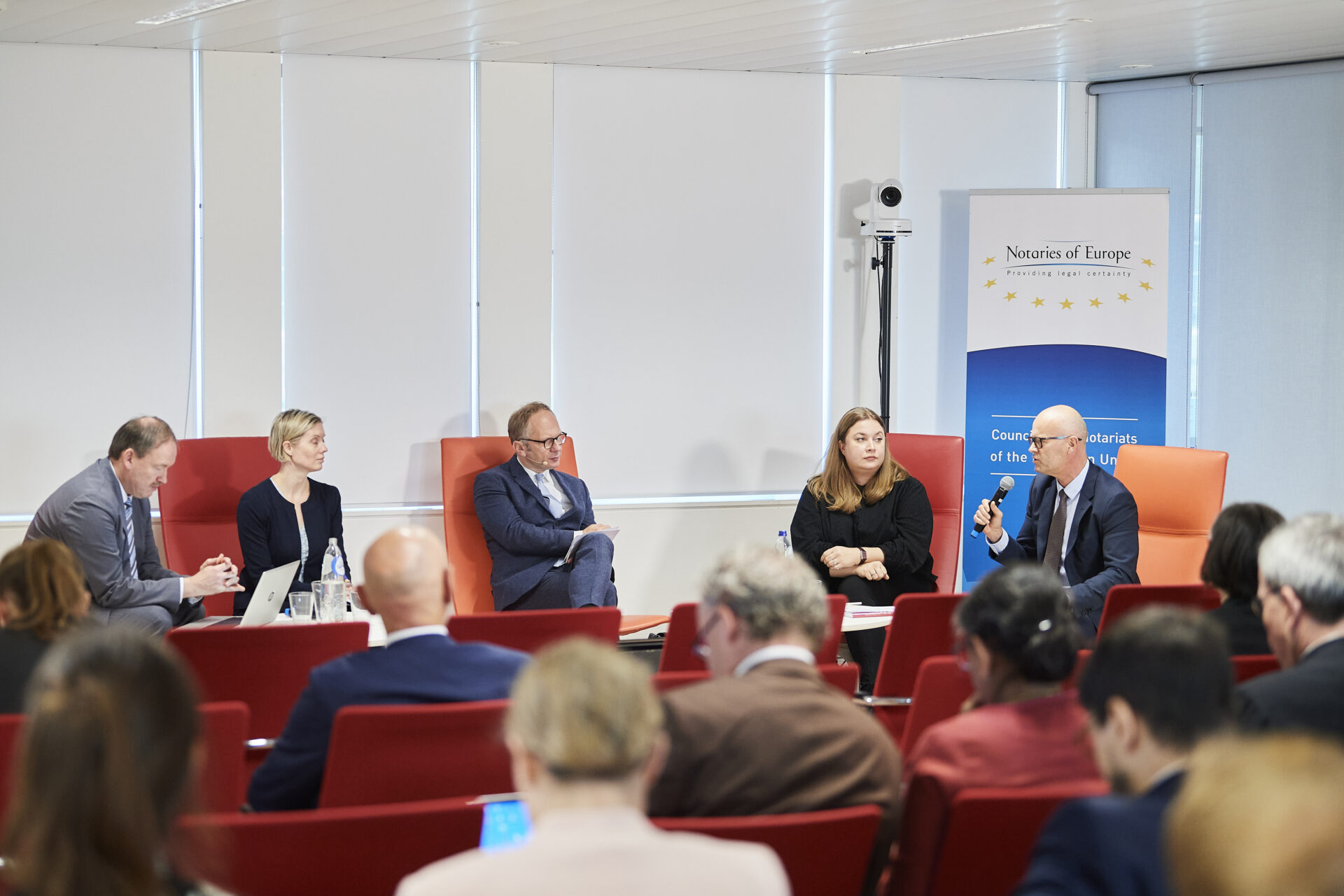 Speakers in the 3rd panel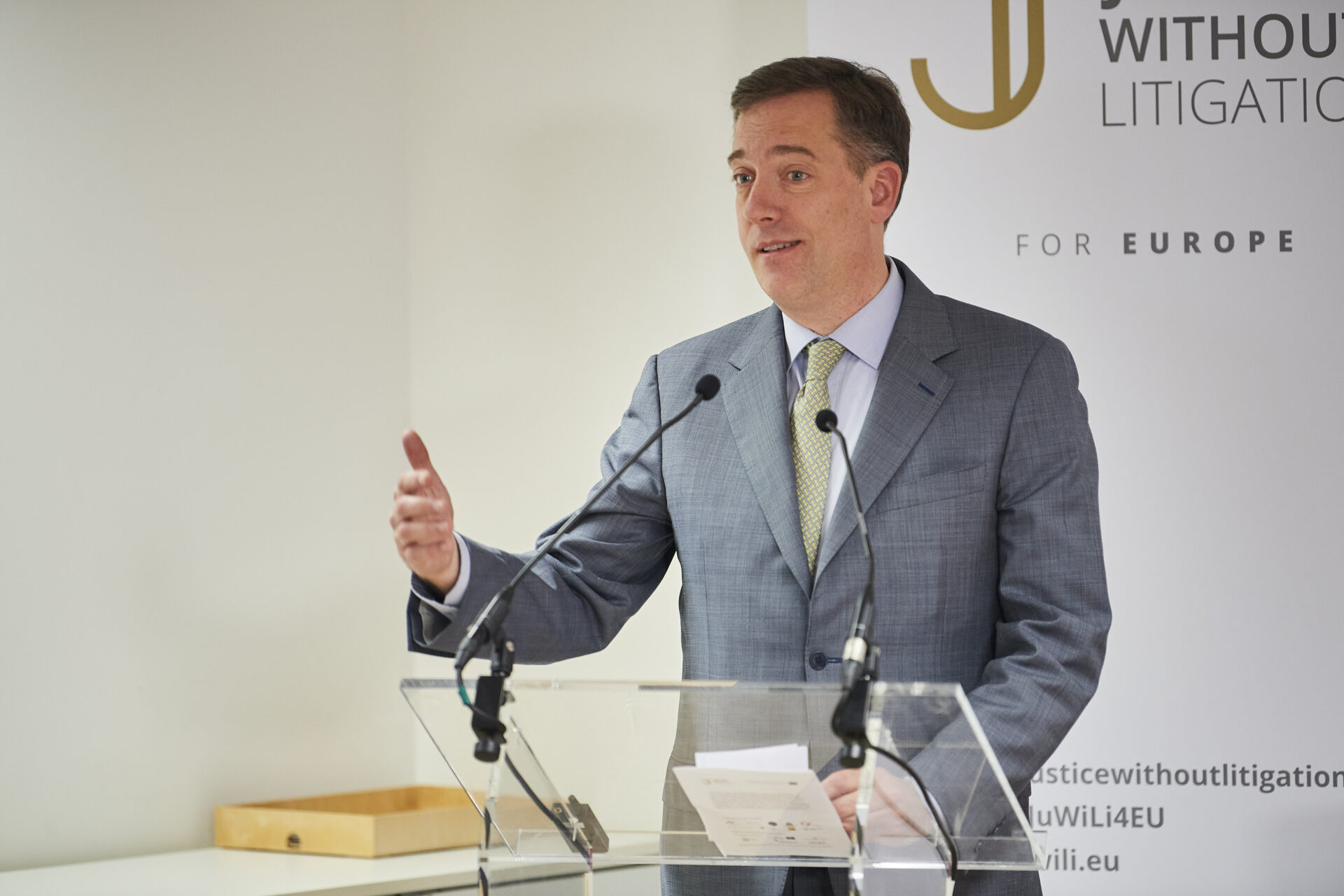 Stephan Matyk, Head of International Affairs of the Austrian Notariat