News CNUE, 21 February 2022
Conference on "The implementation of the EU Directive n°2019/2121 on cross-border transformations, mergers and divisions
–
On 17 February, the CNUE organised an online conference on "The implementation of the EU Directive n°2019/2121 on cross-border transformations, mergers and divisions". The aim of the conference was to take stock of the transposition of this directive in the Member States, which have until 31 January 2023 to take the necessary measures.
Notaries from Germany, Belgium, France, Italy, Luxembourg and Czech Republic took part in the two panel discussions, which aimed to review the points still under debate concerning the scope of the directive and the controls on the legality of the operations covered.
Indeed, the Directive provides a general framework for the procedure with specific aspects that must be respected to ensure that the procedures are sufficiently harmonised to guarantee legal certainty, while leaving Member States the possibility to adapt them in their national systems.
According to the Directive, "Member States shall designate the court, notary or other authority or authorities competent to review the legality" of cross-border transactions, both for the parts of the procedure governed by the law of the Member State of departure and for issuing a pre-transaction certificate attesting to the fulfilment of all relevant conditions and the correct completion of all procedures and formalities in the Member State of departure and "for the part of the procedure governed by the law of the Member State of destination and for approving the cross-border transformation/merger/division. On the side of the authority of the country of departure, it will in particular be a question of ensuring the protection of creditors and minority shareholders, whereas the authority of the country of destination will in particular ensure compliance with the provisions of national law on the formation and registration of companies" and, where appropriate, compliance with the arrangements for employee participation.
In some countries, notaries will probably be designated as the competent authority. This is why, by organising this conference, the CNUE wanted to contribute to the current reflections on this subject in view of the necessary implementation of the directive.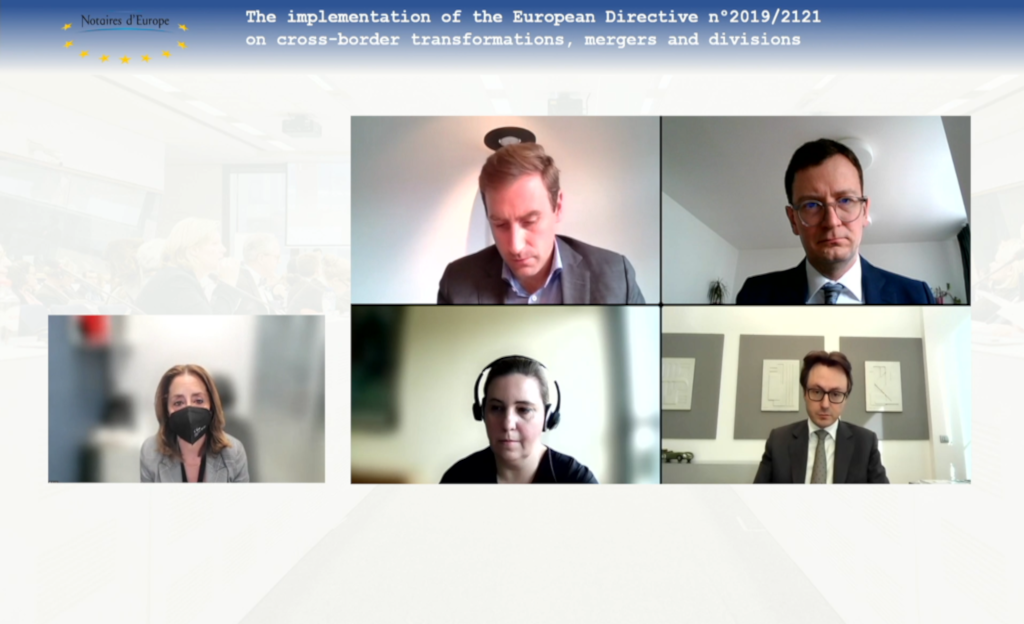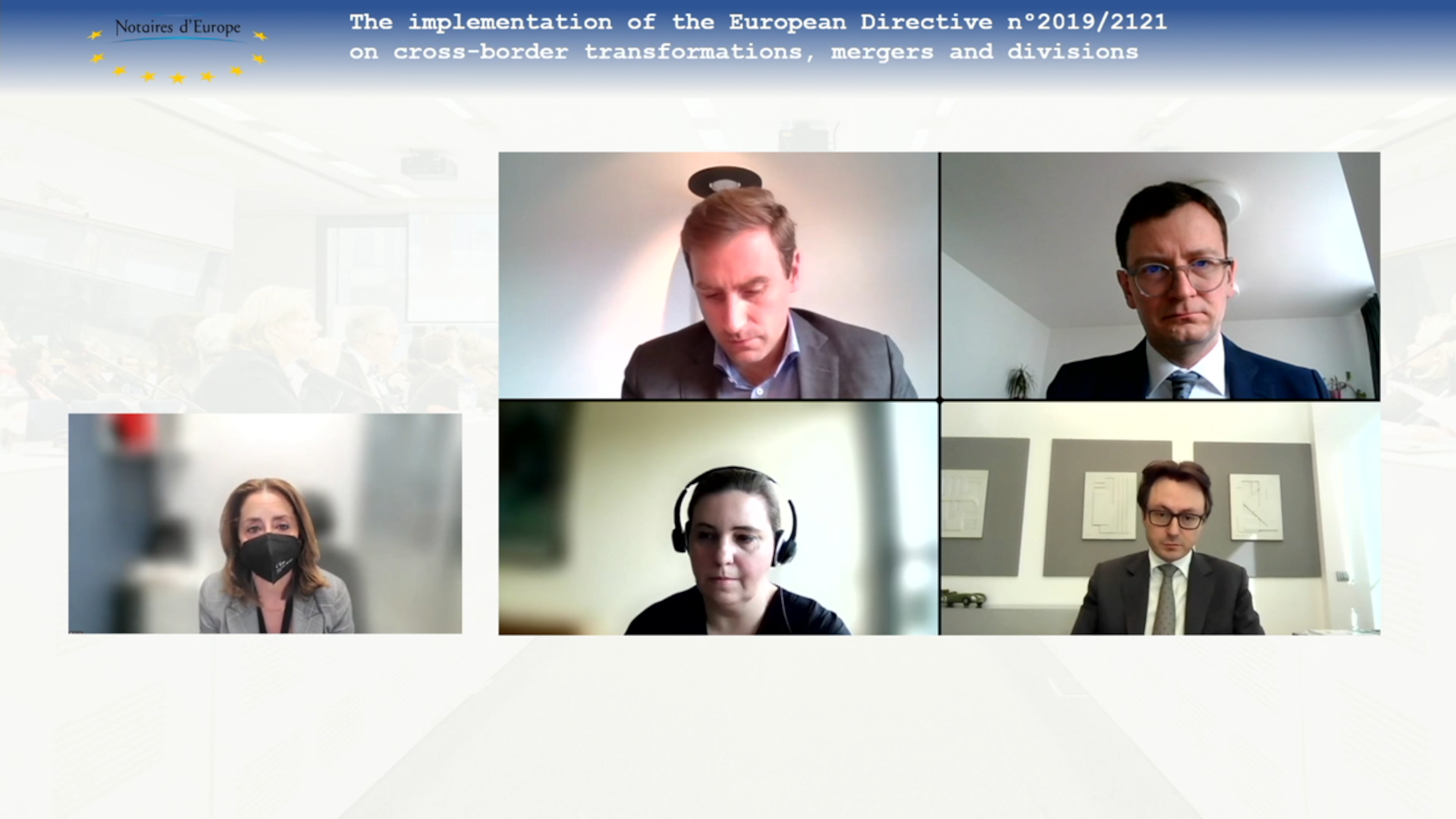 CNUE Conference on the implementation of the Directive (EU) n°2019/2121 - Part I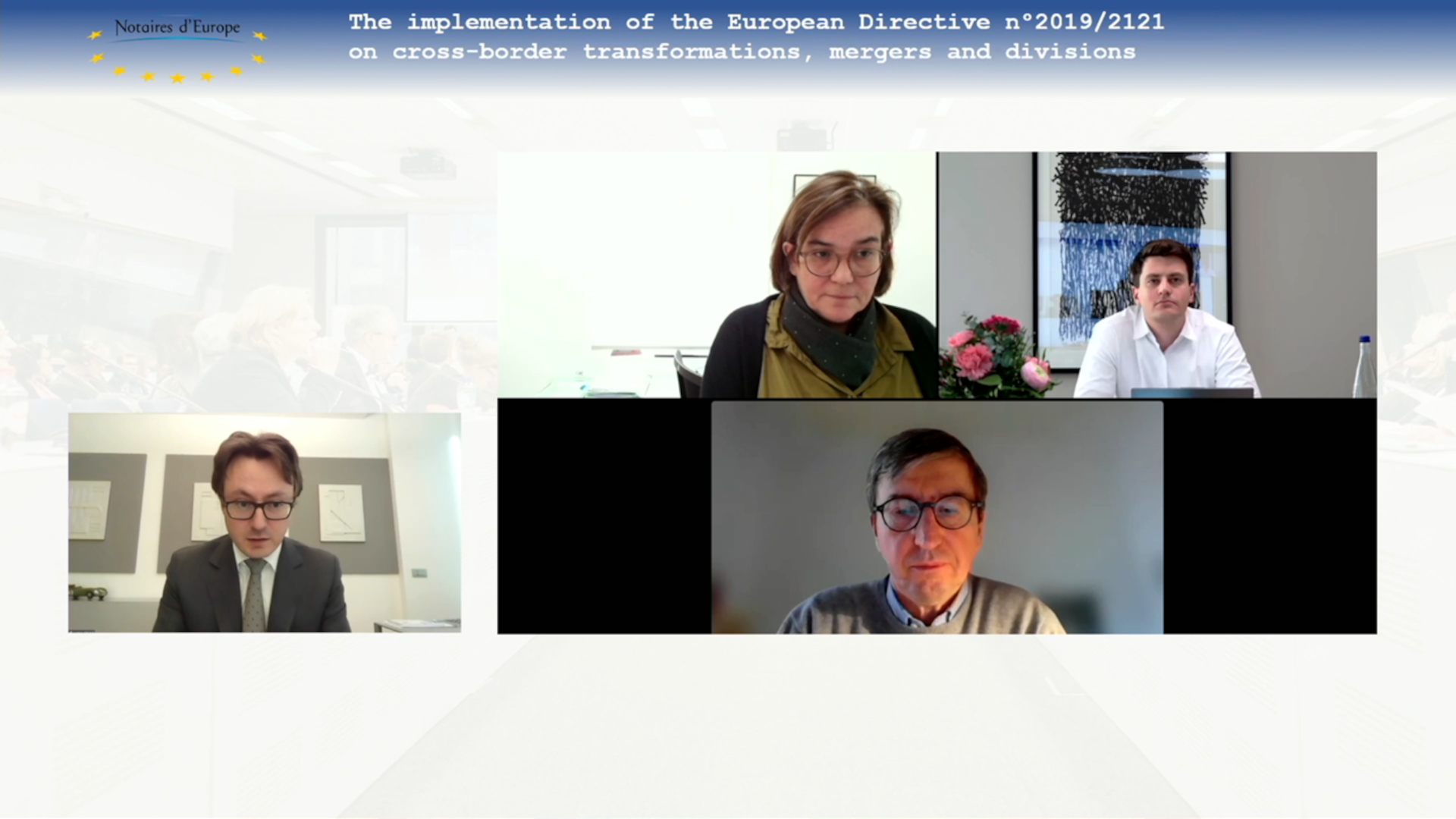 CNUE Conference on the implementation of the Directive (EU) n°2019/2121 - Part II