News CNUE, 5 November 2020
Conference Ensuring legal certainty in exceptional circumstances
–
On the occasion of the European Day of Justice and within the framework of the European Notarial Network, the Federal Chamber of German Notaries "Bundesnotarkammer" and the CNUE jointly organised a conference in Berlin on 2 November on the theme "Guaranteeing legal security in exceptional circumstances". At a time of unprecedented health crisis and the digital age, this conference was an opportunity to review the various initiatives taken by European notariats to ensure the continuity of their services, in particular through the development of new digital tools, such as the creation of a blockchain for powers of attorney in Germany or an online company formation system in Italy.
The President of the Bundesnotarkammer, Jens Bormann, recalled that, during these difficult times, it was the duty of notaries, as public officers, to continue their mission towards citizens and companies. In the face of the need for social distancing, the use of videoconferencing and dematerialised access to registers made it possible to ensure the continuity of the notaries' service. However, Mr Bormann stressed that digitalisation should not be an end in itself: under no circumstances should the changes made undermine quality criteria, such as the guarantee of full legal certainty. In this respect, the German Minister of Justice and Consumer Protection, Christine Lambrecht, congratulated the German notary's office on the efforts made in recent months, particularly with regard to the implementation of the new online company formation system.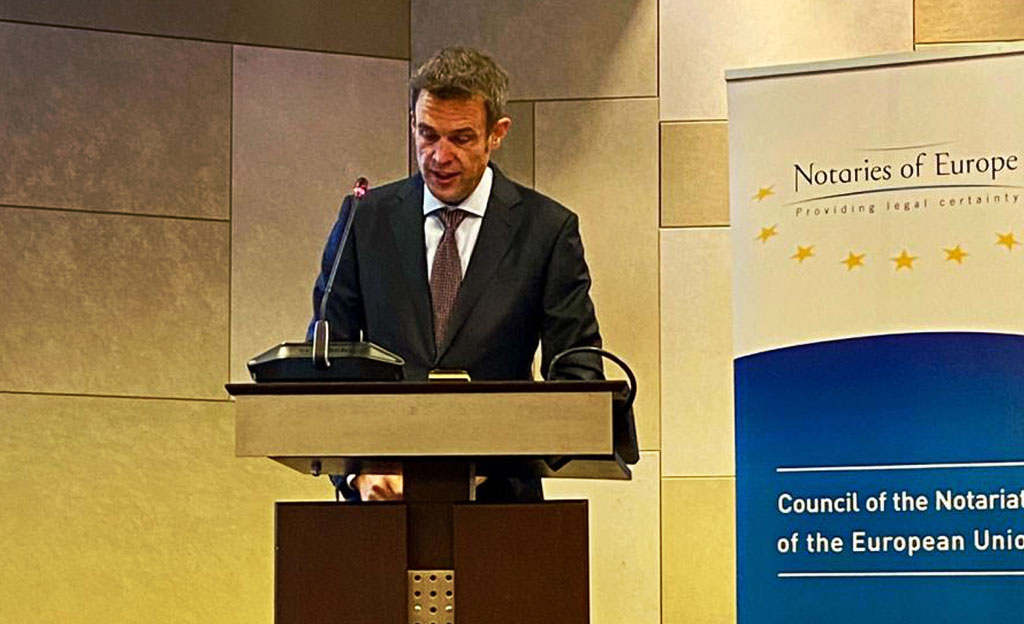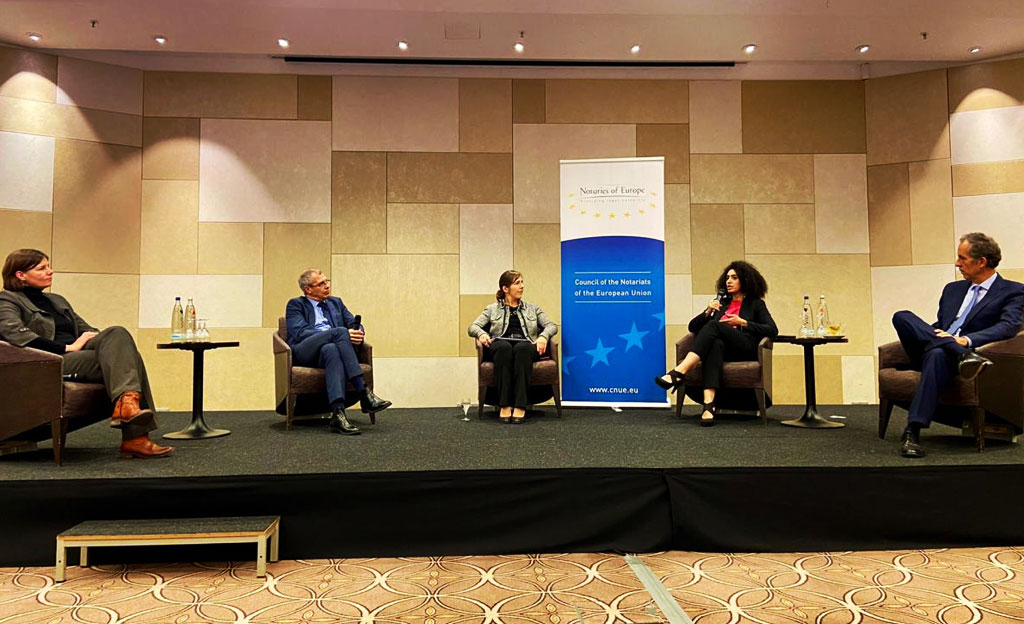 The President of the CNUE, Georgios Rouskas, underlined the willingness of Europe's notaries to contribute alongside the European institutions to the development of a comprehensive EU strategy on the digitalisation of justice. To this end, he called for the promotion of e-skills in the justice sector, in order to enable notaries, lawyers, judges, prosecutors, court staff and other justice practitioners to use digital tools in an efficient way and with respect to legal certainty. He also insisted that digital tools should not undermine the fundamental principles of legal systems, citing as an example the ongoing work at European level on the use of artificial intelligence, which could also affect the justice sector.
The conference was followed the next day by a meeting of the European Notarial Network, which aims to offer online support to European notaries in handling their cross-border cases.