CNUE General Assembly – Riga, 30 June 2023
–
The plenary General Assembly of the Council of the Notariats of the European Union (CNUE) was held under the presidency of Peter Stelmaszczyk in Riga on 30 June 2023. More than 80 participants from the CNUE's 22 member notariats met in the Latvian capital to discuss current professional policy issues and European legislative dossiers of interest for the notariat
The plenary assembly began with an official ceremony at which high-ranking guests delivered speeches: President of the Latvian Constitutional Court Aldis Laviņš, Latvian Minister of Justice Inese Lībiņa-Egnere, Vice-President of the European Parliament Katarina Barley ( by video message) and Director of the European Commission's Directorate-General for Justice and Consumers Richard Sonnenschein (remotely) as well as President of the Latvian Chamber of Notaries Jānis Skrastiņš and President of the Bundesnotarkammer Jens Bormann.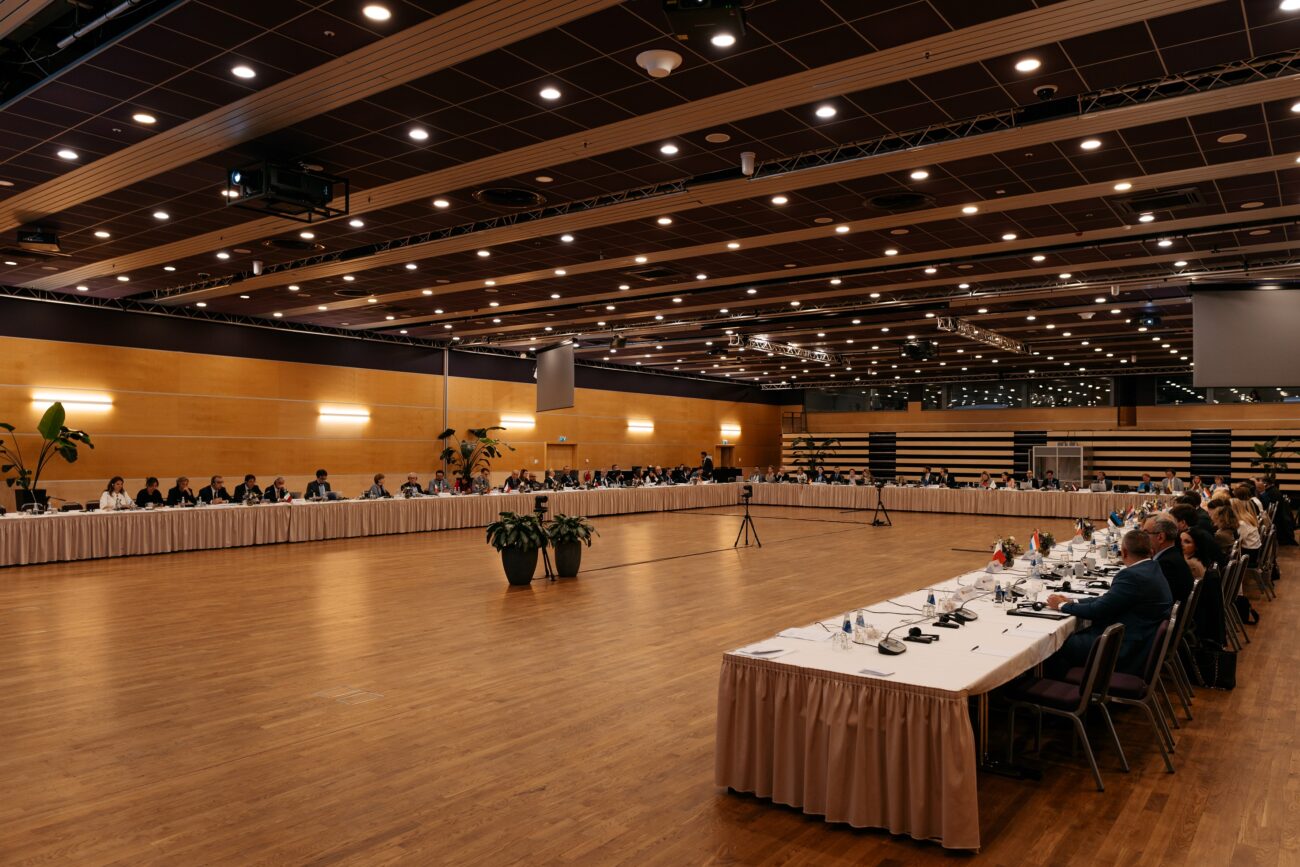 Support provided to Ukraine, digitalisation of justice systems and training of legal practitioners were at the very heart of the discussions. Benefits of the preventive administration of justice by notaries was also a central theme. President Jens Bormann emphasized in this context that the position of notaries as public officers was a particularly decisive factor for legal certainty and the smooth running of the preventive administration of justice.
In his opening speech, the President of the CNUE, Peter Stelmaszczyk, gave a mid-term review of his presidency and an overview of the coming six months. Many items are on the agenda and, with a view to next year's European elections, the European institutions are stepping up their efforts to advance the work. Participants at the General Assembly were able to take stock of the ongoing negotiations on the anti-money laundering package, the revision of the e-IDAS Regulation and the recent proposal for a Directive on the digitalisation of company law. An update was also given on initial discussions with the European Commission on the proposed Regulation on the protection of vulnerable adults.
President Stelmaszczyk also informed the notariats of the efforts undertaken with regard to the notariats of European countries that are not members of the EU. In coordination with the International Union of Notaries (UINL), whose President Lionel Galliez also spoke at the Assembly, a proposal for a partnership with the Georgian notariat is currently being finalised. Finally, the notariats of Albania and Moldova have officially applied to become observer members of the CNUE. These applications should be approved by the end of the year, at the next CNUE General Assembly.
Copyright photos Jana Leite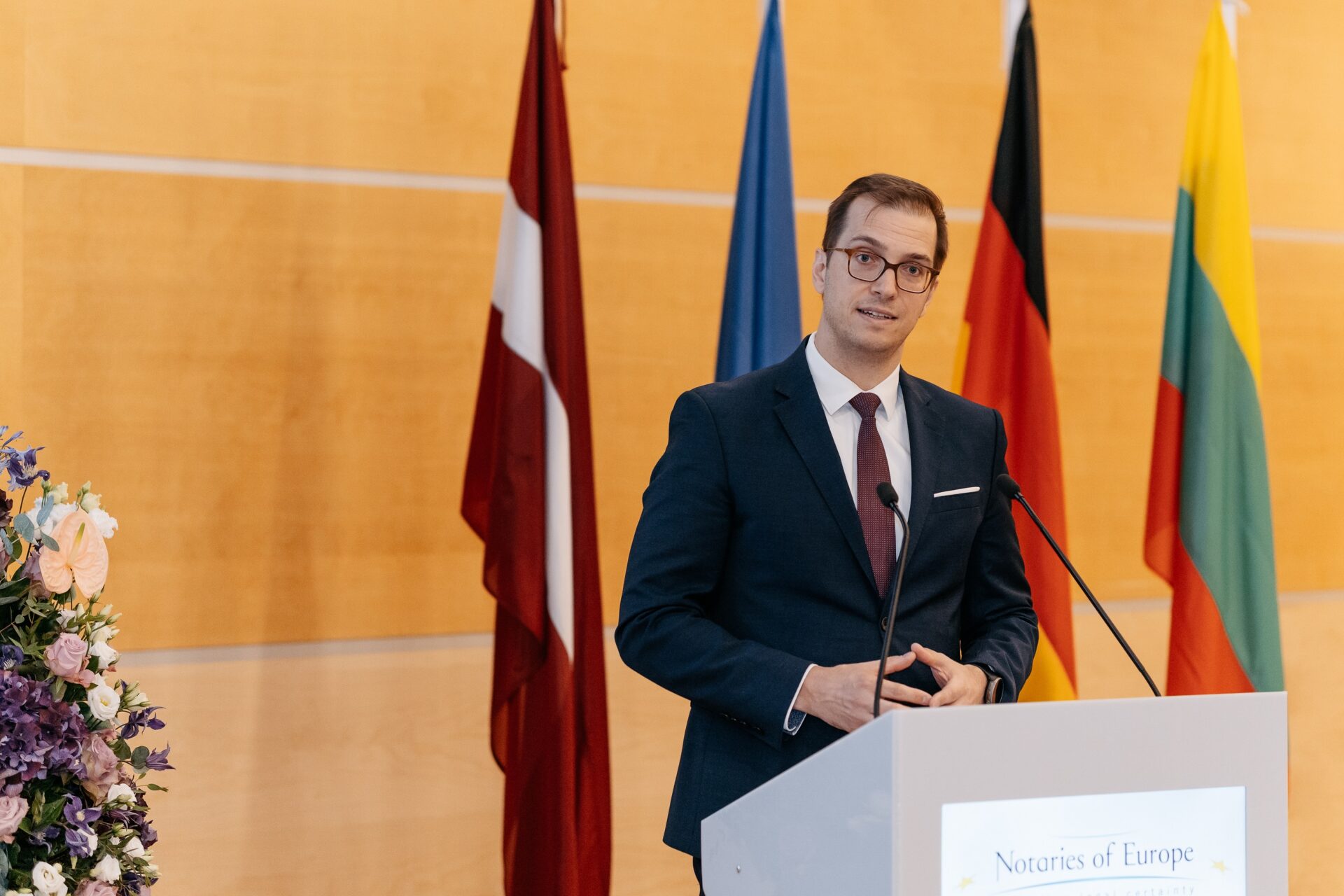 Peter STELMASZCZYK, President of the CNUE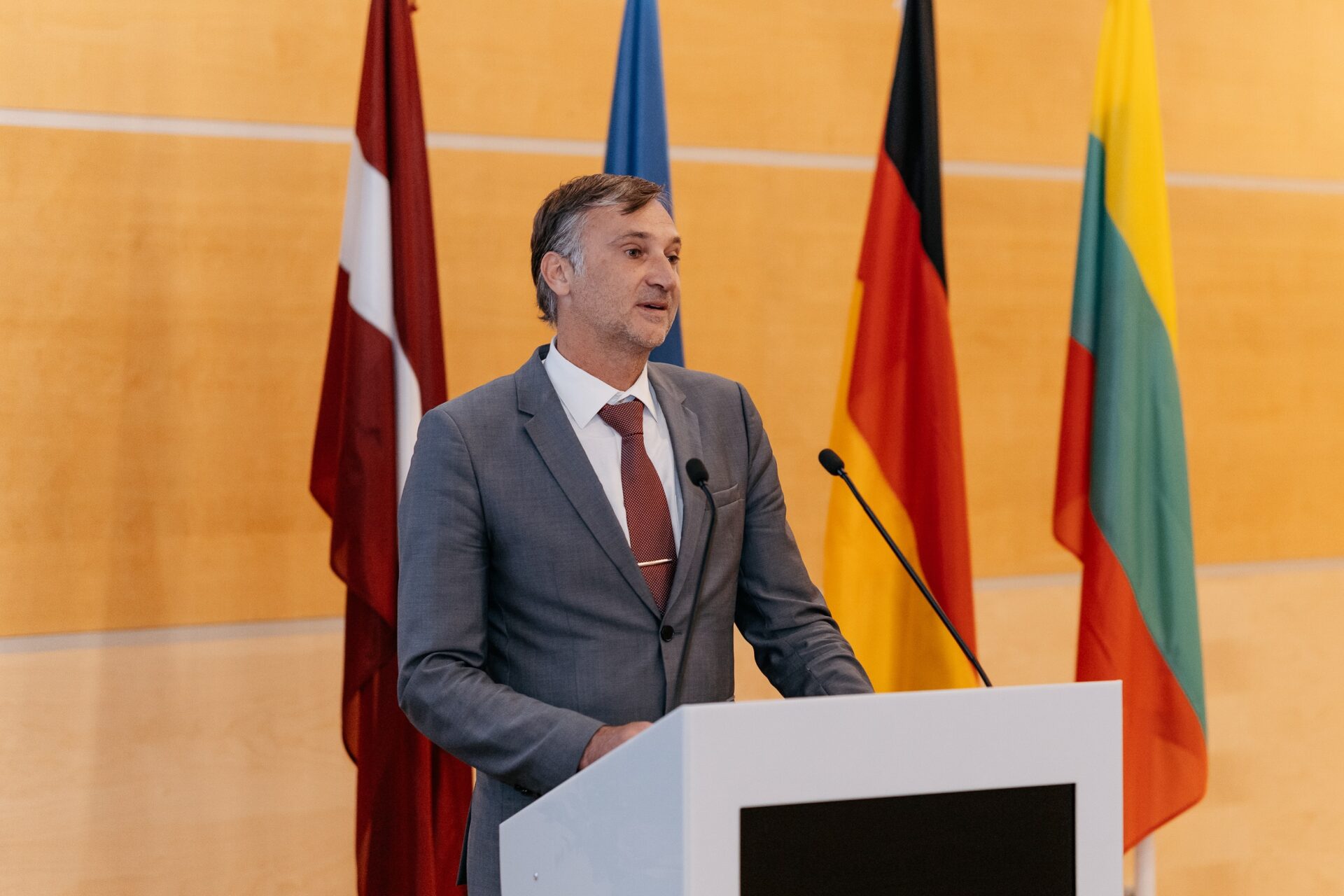 Jānis SKRASTIÑŠ, President of the Latvian Chamber of Notaries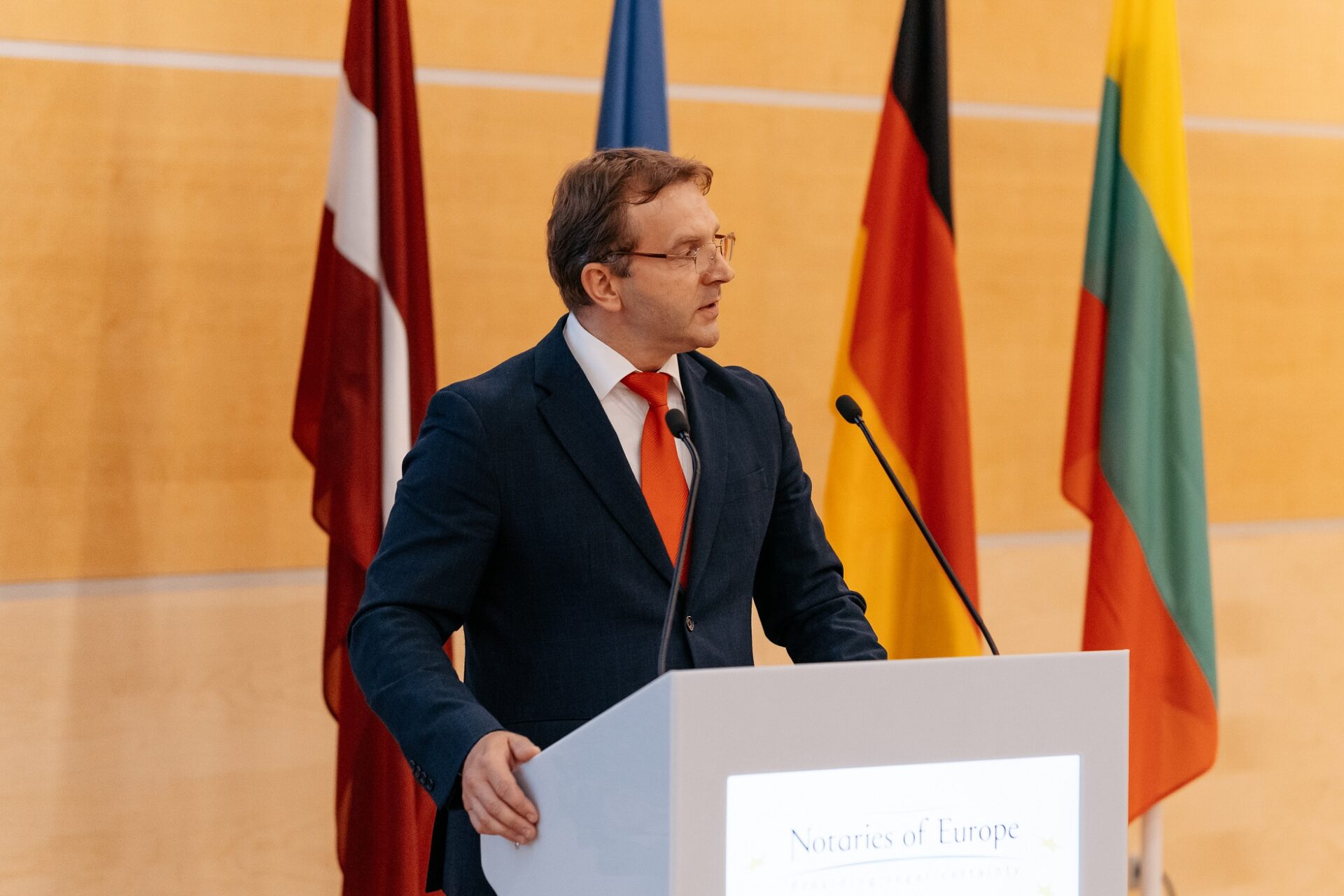 Aldis LAVIŅŠ, President of the Latvian Constitutional Court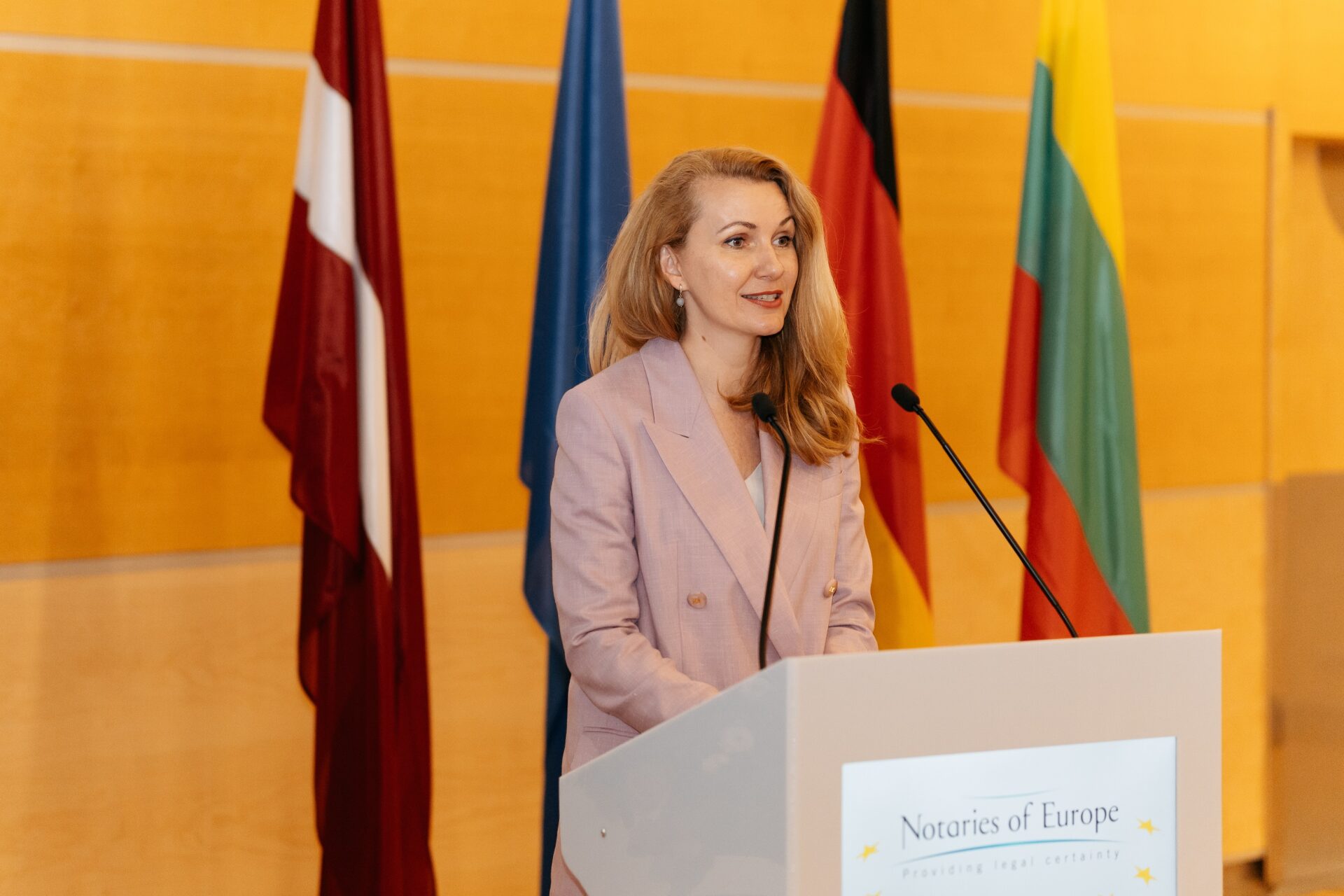 Inese LĪBIŅA-EGNERE, Latvian Minister of Justice