News CNUE, 24 November 2022
1st edition of the Notaries of Europe Hackathon
–

From 21 to 22 November 2022, in Rome, around 40 participants from the 22 notariats of the European Union worked to create innovative digital solutions in the first edition of the Notaries of Europe Hackathon, organised by the Council of the Notariats of the European Union (CNUE) and Notartel, the IT company of the Italian notariat.
During these two days, eight multidisciplinary and international teams had the objective of creating projects or concrete applications around two crucial themes in the field of justice: electronic identification and interoperability of national systems.
On the first day, the participants had the opportunity to follow the exchanges of the CNUE Futurology Forum, whose objective was to provide background on the two themes of the Hackathon. Under the chairmanship of Mr Tamás Parti and with the participation of the European Commission, two round tables aimed at presenting the practices in place at national level and the evolving legislative framework at European level, with the revision of the e-IDAS Regulation, the proposal for a Regulation on the digitalisation of cross-border judicial cooperation and the e-CODEX Regulation.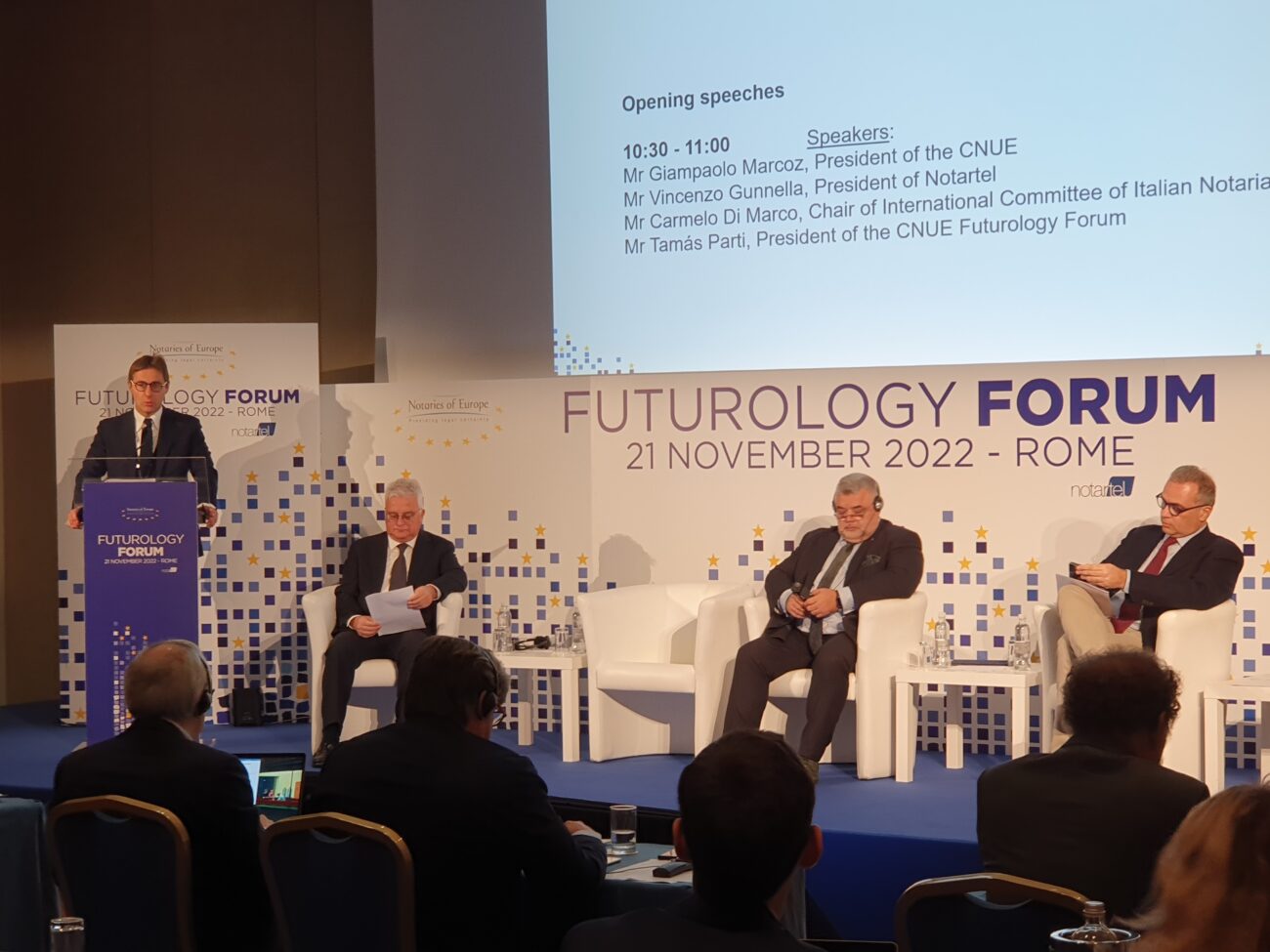 Following the forum, the Hackathon teams were able to start thinking about concrete solutions, supervised by teams of specialists. There were many moments of team building, intense work, but also conviviality. Each team was able to put a concrete project on paper, which they will have the opportunity to present at the CNUE General Assembly on 8 and 9 December in Brussels.